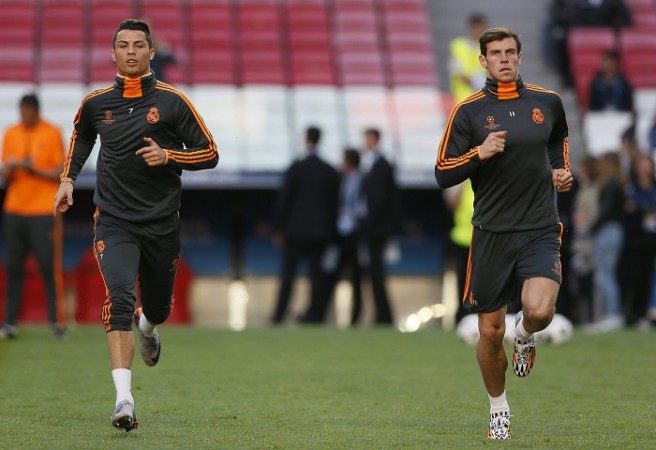 One team hunting for that obsession – a tenth European Cup -- and the other revelling in just being in the Champions League final against all odds, while looking to create history by clinching their first title. It might sound like a David vs Goliath battle, but when you look at the seasons that Real Madrid and Atletico Madrid have had, the disparity becomes less obvious.
Where to Watch Live:
Get the report HERE
The final (hopefully for the ages) is scheduled for an 8.45 local time (7.45 pm BST, 12.15 am IST, 2.45 pm ET) start with live coverage on Ten Action, Ten Sports and Ten HD in India, ITV and Sky Sports 1 in the UK and Fox Sports in US.
The Madrid derby can be watched via live streaming online in India HERE. Catch the action in the US live online HERE, while Germany viewers can live stream the match HERE, with audience in Canada able to live stream the action HERE. Catch the big game in the UK HERE, HERE or HERE, with Middle East and North Africa viewers able to live stream the action HERE, while South Africa and Sub Saharan Africa viewers can go HERE. The game can be live streamed in Latin America HERE, while viewers in Australia can go HERE.
In the first ever Champions League final between two teams from the same city, Real Madrid will, no doubt, start as the favourites at the Estadio Da Luz in Lisbon; but as several teams, including some of the best in the world, have found out already, underestimate Atletico at your own peril.
"What worries me the most is the unpredictable," Real manager Carlo Ancelotti said. "Anything can happen in a final. The most predictable is to think in how we will perform in the game. We have to enjoy the moment."
Real's obsession with the 'La Decima' has seen them reach the semifinals and fail that particular hurdle time and again, with many wondering whether the pressure of winning the tenth European Cup has weighed down the players a little bit.
Not since that stunning swing of the boot from Zinedine Zidane in 2002 have Real tasted European success or even entered the final, but in Ancelotti they have a manager well versed with winning the ultimate trophy in the European club game.
"A final is always a final and there's not a lot of difference," Ancelotti added on Friday. "We started the season thinking about this objective, and winning the Decima. For this tomorrow's game is unique and special for everyone. I've had a lot from this competition -- I've won it four times, this is my seventh final, so I can't ask for more.
"We are lucky enough to be here and we want to give out best performance. I don't have anything else to ask in these moments. Everyone knows how important the Champions League is for Real Madrid, and I'm doing my best. We are close to winning and this is the objective."
Real Madrid blasted the living daylights out of Bayern Munich in the semifinals, putting on a counter-attacking master class for the ages. Against Atletico, who beat Chelsea in a tense two-legged semifinal, though, the spaces to counter with pace will not be as evident.
Atletico are not a team who like to hug the ball like it's their favourite stuffed toy; they use it to great effect when they need to, while holding a solid fort at the back which puts the Great Wall of China to shade.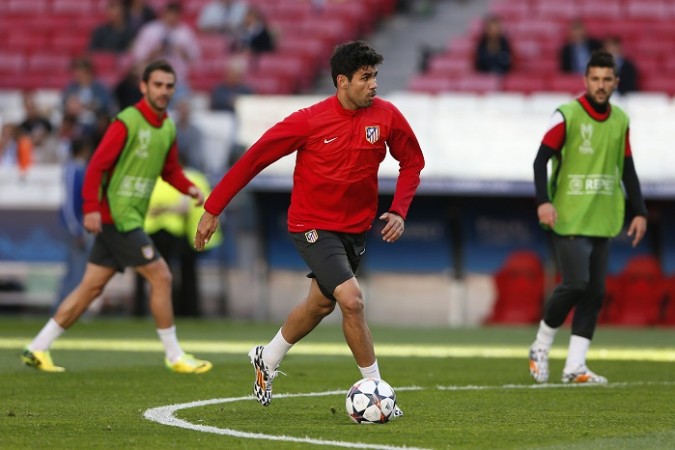 Tactics will play a big role in this game, and while Ancelotti has all that wide experience behind him, Atletico manager Diego Simeone has showed time and again his brilliance to read a situation and set his team accordingly.
Nobody would have given Atletico a prayer in the chase for the La Liga title, a marathon which has been a duopoly of Real Madrid and Barcelona. However, with a tight unit and incredible spirit combined with ability, they did just that, showing the step to winning the Champions League final might not be insurmountable.
"This is amazing, as coaches, we've grown as a result of the players that we've worked with," Simeone said. "I have to work according to what my players need and decide to set up the match in the best way possible. We know where we have to be careful and we'll try to find ways to go forward. We've just won the Spanish Liga, a lovely success, but there's work to be done for this unique match."
Team news: Real Madrid: Several question marks lie over the availability of players with Cristiano Ronaldo only just returning to training from injury, while Gareth Bale has also struggled with his fitness recently. However, both those forwards are expected to be available, even if doubts linger over the fitness of Karim Benzema and Pepe. Xabi Alonso will definitely not take part due to suspension, with one of Sami Khedira or Asier Illarramendi replacing him in the middle of the park.
"Today's [Friday's] training is important to assess the situation," Ancelotti said. "Cristiano Ronaldo and Bale don't have any issues, while Pepe and Benzema will train today and we'll see what decision we'll make tomorrow. If Benzema doesn't play we'll go with a different kind of player. It won't be a game for individual performances."
Atletico Madrid: Simeone has his own problems with key players Diego Costa and Arda Turan major doubts after injuring themselves in the title-clinching draw over Barcelona last Saturday. "We will evaluate Diego and Arda in today's training," Simeone said on Friday. "Yesterday they were feeling better and in reality, we'll see how they're feeling, and in consequence, we'll act according to how they feel.
"They are important players but there are two other players who know they will play if Arda and Costa don't. We are working and waiting."
Key men: Real Madrid: Ronaldo has been the man of the tournament this season, scoring 16 goals, a Champions League record. The Portuguese will want to inspire his team to the La Decima in his home country. Gareth Bale, with his pace down the other side, will also want to make an impression in his first European final.
Atletico Madrid: The backline has been incredible this season, both in the Liga and in Europe, and the likes of Miranda and Diego Godin will again look to keep that ship as tight as possible. If Costa is injured and does not start, David Villa might have a big role to play.
Expected lineups: Real Madrid: Casillas; Carvajal, Pepe, Ramos, Coentrao; Di Maria, Khedira, Modric; Bale, Benzema, Ronaldo.
Atletico Madrid: Courtois; Juanfran, Miranda, Godin, Filipe Luis; Koke, Gabi, Tiago, Turan; Garcia; Costa.