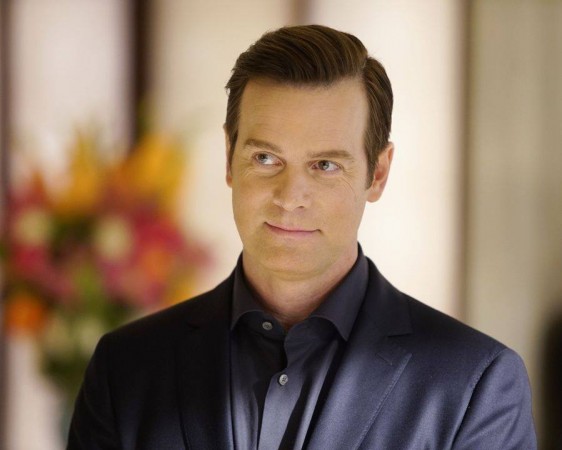 Dating a con-man is never easy and Alice Vaughan (Mireille Enos) seems to have finally realised that. In the latest installment of Shonda Rhimes' TV series titled "The Catch," the private investigator tries to one-up her con-artiste ex-fiancé and catches him in the act.
Ever since Ben/Christopher and now Michael Thorne (Peter Krause) stole all of Alice's money and broke her trust, she has been after him. Not only was it disastrous for her to find her money gone, it was also heartbreaking to know that her ex-fiance is Mr. X, her avowed enemy. Thankfully, Ben/Christopher has more enemies, Agent Dao (Jacky Ido) being one of them. In episode 3, Alice teamed up with the latter and pursued him.
Unfortunately, she couldn't do much because she was drugged. But Alice won't be in the same situation in episode 4. L.A's best private investigator seems to have located Ben/Christopher.
In the promo, he walks in with Princess Zara and meets his ex, Alice. He looks positively shocked while she looks satisfied.
One reason for Ben's shock is perhaps that he fears Alice may reveal his identity to the Princess. In the promo, the Saudi Arabian royalty fires her bodyguard, Qasim. Is this a result of Ben/Christopher's conversation with her? After all, he did plan to tell her the money Qasim looted in episode 3.
If Alice does tell the Princess the truth about Ben/Christopher, he has much to lose. However, con-men would not easily let themselves be exposed, even if they are still in love. Perhaps Alice still has a long chase ahead of her.
The private investigator will also focus on stopping a weapon from getting into the hands of the wrong people. In the promo for episode 4, Alice and Val (Rose Rollins) are told to find Gwen, a person who holds the information for True Sight, a software that can locate people, weapons and armies in a 30-mile radius. They fear that Gwen may have been kidnapped by a rival country or terrorists, and it's up to Vaughan to stop the world from crashing.
"The Catch" Season 1 episode 4 airs 10 p.m. EST on ABC. You can live-stream the episode via ABC Go.