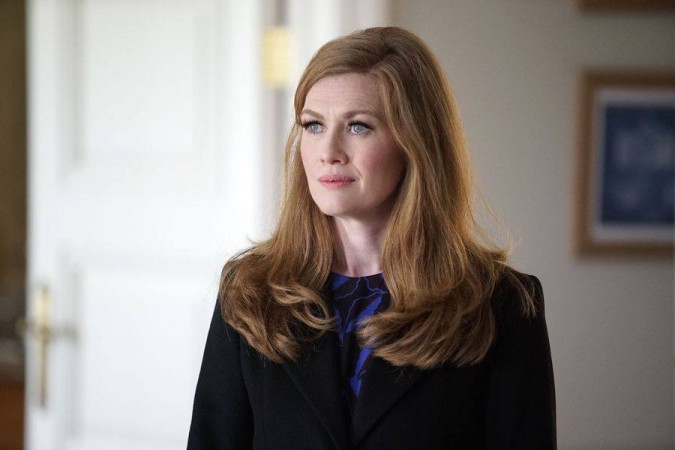 Shonda Rhimes' new thriller drama titled "The Catch" is mostly about private investigator Alice Vaughan's (Mireille Enos) search for ex-fiance/con artist, Ben/Christopher (Peter Krause), who deceived her of a marriage and money. Tracking him is her prime concern, but in episode 3, her area of concern moves to a more immediate issue.
[Spoiler Alert]
In episode 3 titled "The Trial," Alice and her best friend Valerie a.k.a Val (Rose Rollins) have a revelation about the shadiness that surrounds clinical trials. They forget their own problems when they hear Val's friend Susan talk about MS and a medical trial that has gone awry.
"I tried to walk, I stagger... I go pick up a glass, I knock it over. It's like I'm drunk, but I'm not so it's not nearly as much fun," Susan says.
Valerie's friend wants to sue Medgenix, a pharmaceutical company, which has jeopardised as many as 16 lives because of their medication. Susan, along with her lawyer, informs the investigators that all she wants is justice. But will they be able to expose a huge company? What will their strategy be?
Although Alice is preoccupied with Susan's case, she pursues Ben nevertheless. Last week's episode revealed that he is now operating under the pseudonym of Michael Thornton. With an ID in place, Alice finds leads on him, but realises that Ben is not just a con-artist. There's a whole back story in place which Jules Dao (Jacky Ido) knows about.
"It's about time I tell you the truth about Christopher," he tells Alice in the promo. But just as she begins to look confused, Ben's life appears to be in danger. The Saudi Arabian royal points a gun and kidnaps him.
"The Catch" Season 1 episode 3 airs 10 p.m. EST Thursday, April 7, on ABC. You can live-stream the episode via ABC Go.