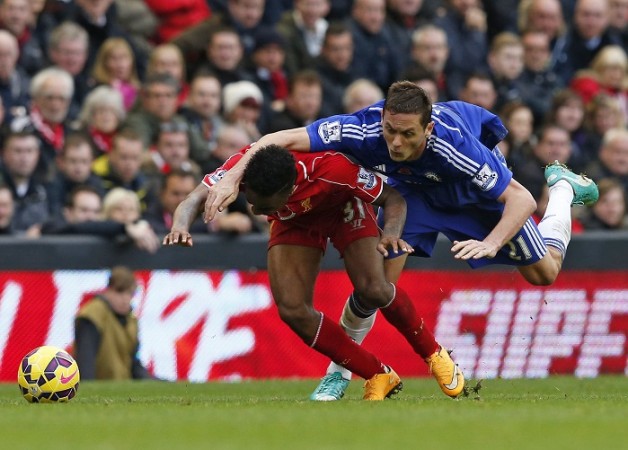 Liverpool vs Chelsea promises to be a cracker of a Capital One Cup semifinal, and both teams will want to take the impetus in the first leg at Anfield.
Chelsea have been on a high this season, leading the English Premier League by five points, and looking well placed in the other tournaments as well.
Jose Mourinho's men have not just been carving out the results, but they have been doing it in style, something Liverpool were pretty good at last season.
This campaign, though, has not quite panned out as expected, even if Brendan Rodgers' men have picked up a little momentum in the last couple of months, going eight matches unbeaten in all competitions.
Having reached the semifinal of the League Cup, both teams can taste that final at Wembley, and Liverpool, in particular, will be desperate for victory over Chelsea to just give themselves that lift for the rest of the season.
"Our objective is still very much to win a trophy and qualify for the Champions League," said Rodgers. "Winning a trophy, for us, would help our future here -- what we're trying to build and deliver.
"It would give the younger players a lot of experience. We know these two games are going to be a challenge, but we know that if you want to win the competition you have to beat the best teams. At this moment in time, Chelsea are the best in the country. Over two games we're really looking forward to it, because when we last played them we weren't in a good moment.
"But now at this point of the season, we're developing and improving and our confidence is very high. They are two tough games but games that we're really relishing.
"It's a group that's forming, and winning a trophy and winning a competition could really bring the future of the team on. It's certainly not a threat, it's an opportunity to get to a final. We know we've got to beat the best teams to win it."
The fact that the second leg is at Stamford Bridge will suit Chelsea just fine, and Mourinho will have no problems coming out of Anfield with a draw. The way Chelsea are playing at the moment, though, they will go into this first leg, even at Anfield, as the favourites, with that wonderful attacking display in the 5-0 win over Swansea City only highlighting their prowess in front of goal.
Mourinho is the master at setting his teams up perfectly at the big grounds, and expect Chelsea to give the ball to Liverpool and spring on the counter, with the pace of their forward-thinking players and the passing mastery of Cesc Fabregas working in their favour.
Rodgers, who has previously worked under Mourinho, will know the dangers of leaving his defence too open, and will want to be as cautious as possible without relinquishing his team's own attacking talents – easier said than done against this in-form Chelsea side, who seem to have gotten over that 5-3 loss to Tottenham on New Year's Day.
"It's a different type of game now, you don't need to open up too much," added Rodgers. "Of course you want to focus on winning the game.
"But the tie is not won or lost in the first game. So it's important we just retain our confidence in how we're working and playing. You know you're going to have to deal with pressure at moments in the game. The most important thing for me coming out of this game is making sure you are in a good position for the second leg."
Where to Watch Live
The match is scheduled for a 7.45 pm GMT (1.15 am IST, 2.45 pm ET) start with live coverage in the UK on Sky Sports 1. Catch the action via live streaming online in GB on Sky Go.
Viewers in India can watch the match late in the night on Ten HD and Ten Action, with the option to live stream the semifinal first leg on TenSports Live.
Bein Sports will show the match live in the US and Canada, while the game can also be live streamed on BeinSports Connect. Audience in the Middle East can watch the match live on Bein Sports Arabia, with the live streaming option on Bein Sports Live.