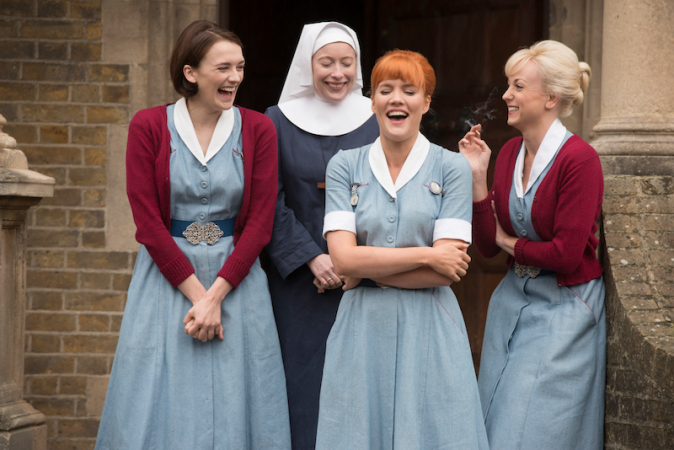 Season 5 of "Call the Midwife," set in a changed landscape, confronts a number of issues including disability, love and alcoholism. In episode 1, these issues become stark as the plot progresses.
[Spoiler Alert]
The latest season of the British period drama is set in the 1960s, at a time when Poplar experiences better lifestyle, with more public amenities such as housing, healthcare and sanitation. For the residents of Nonnatus house, however, life drudges on as usual. The midwives get ready to deliver more babies, and as they carry out they duty, they are forced to face social stigma that surrounds physical disability.
In episode 1, the midwives tend to a pregnant woman who goes into labour. When she successfully delivers her baby, she realises that her child is differently-abled. The mother loves her child nonetheless and she continues to care for the infant. But her husband has different plans for the baby.
In the face of growing intolerance from her husband, what will she do? Will the midwives try to persuade him to change his mind? Will there be a happy ending for this couple? This remains to be seen.
Elsewhere in the episode, Delia (Kate Lamb) has to part ways with Patsy (Emerald Fennell). According to the synopsis posted on Carter Matt, Delia's mother wants her to move back to Wales. It seems like Patsy and Delia can hardly catch a break. The two constantly deal with a lot of troubles, and Delia's move to Wales is the latest among their string of problems.
"Call the Midwife" Season 5 episode 1 airs 8 p.m. EST Sunday, April 3, on PBS Masterpiece. You can live-stream the episode via PBS Masterpiece's website.