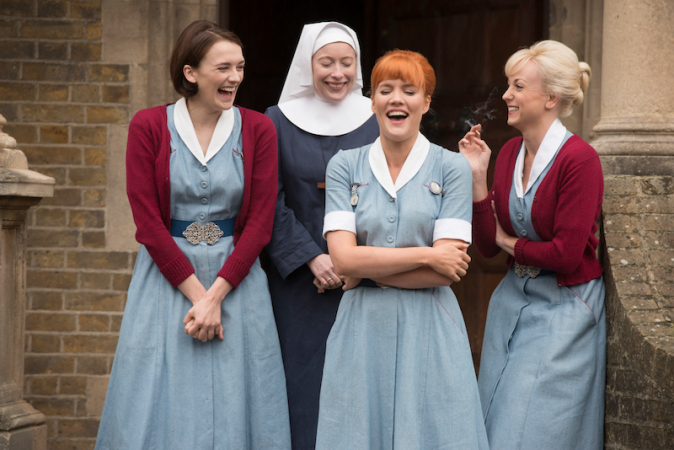 Season 5 of "Call the Midwife" has come to an end, so obviously it's time to shed buckets of tears. Or at least that's the emotion showrunners hope to invoke in the plot of the season finale, episode 8.
The last and final episode before the Christmas Special will be tragic for those who are devout watchers of the period drama. The residents of Nonnatus House will lose a very dear member of their staff. However, who will be it? The synopsis for episode 8 hints at some answers.
The summary (via Carter Matt) indicates that Sister Evangelina's health will trouble her in the latest episode. The nun finally returned to the screen after she suffered from a stroke, but could that have been a warning sign of her impending death? This seems likely. Her absence will no doubt be palpable for those who've seen her since the pilot season.
Season 5 episode 8 also includes the birth of a new baby just as a staff member passes away. To be sure, the co-existence of life and death seems to be the over-riding theme of "Call the Midwife" finale.
In episode 8, Tessie will learn to accept that her grandchild has been conceived before marriage, but the birth of the baby on the day of her daughter's wedding will create a festive spirit in East London's neighbourhood.
"Call the Midwife" Season 5 episode 8 airs at 8 p.m. EST on Monday, May 23, on PBS. You can stream the episode via PBS Masterpiece's website.