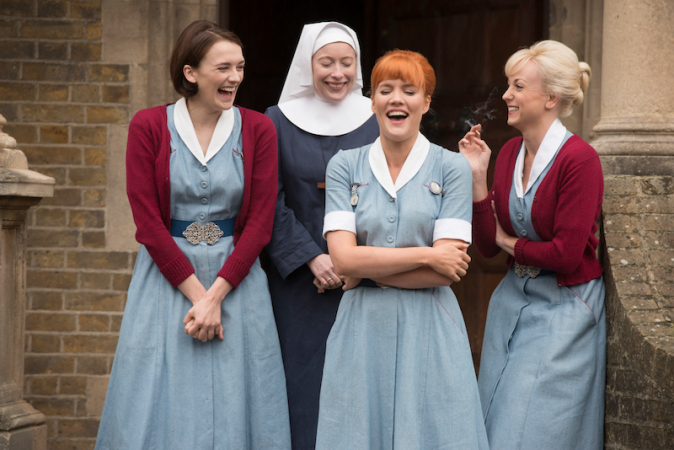 Fans of period drama "Call the Midwife" will be introduced to some new advances in the medical scienes. PBS Masterpiece will air Season 5 episode 7 at 8 p.m. EST on Sunday, May 15.
The TV show, which focuses on the state of medicine in the 1960s, will exhibit the challenges that barred the use of contraceptives.
Although the resident doctor at Nonnatus House will think of it as nothing short of a miracle, the introduction of the contraceptive pill will no doubt cast a doubt on some of the nurses at the clinic.
This debate between science and religion will create a conflict between the healthcare professionals and it remains to be seen who wins in the end.
Elsewhere in the episode, nurse Evangelina will return and it would be suffice to say that the nuns are thrilled to have her back in their midst. But how will the nurse fare after her break? Will she begin to doubt herself? Will she find support from the staff? Perhaps these questions will be answered when the episode airs.
The synopsis (via TV Guide) for Season 5 episode 7 reads:
The release of the contraceptive pill excites Dr. Turner, but Sister Julienne sees it as a moral dilemma; Patsy tries to help a transient woman avoid the maternity home; Nurse Crane helps in a post-natal emergency; and Sister Evangelina returns.
"Call the Midwife" Season 5 episode 7 airs at 8 p.m. EST on Sunday, May 15, on PBS Masterpiece. You can live-stream the episode via PBS Masterpiece's website.