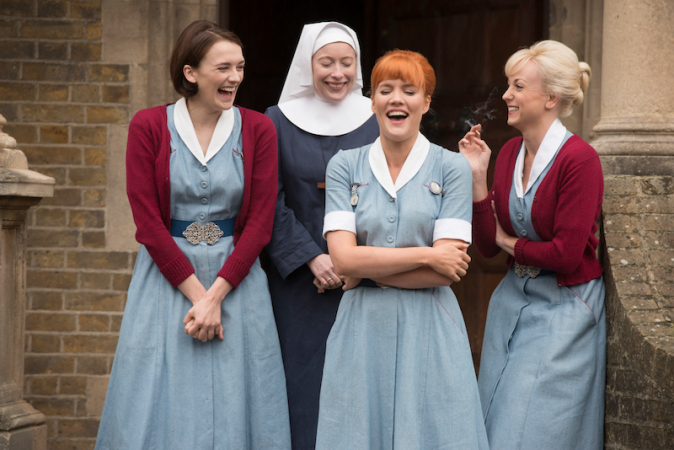 In the latest instalment of "Call the Midwife," Trixie and Barbara's friendship gets jeopardised. Season 5 episode 4 focuses on Barbara and Tom's relationship and the many problems that arise from them dating. The period drama, which depicts the life of midwives in 1960, projects a love triangle in the upcoming episode.
Fans of the show will remember that Barbara and Tom went on a date in episode 3. When Trixie found out that her colleague and friend has a romantic date with her ex, she was shocked, to say the least. In episode 4 of "Call the Midwife," audiences will finally know if Trixie is still in love with Tom. Furthermore, it remains to be seen if she gives her blessing to the new relationship.
Elsewhere, the nuns at Nonnatus House deal with another unexpected pregnancy. This time, a college student finds himself conflicted when his fiancée becomes pregnant. He wonders if he should study at university or get a job in order to support his partner. Although his fate is not yet known, perhaps the nuns and the midwives will offer some advise to an obviously confused young man.
Among all the characters on the TV series, it is Sister Julienne who goes through an emotional journey in episode 4. According to the synopsis (via TV Guide), the nun goes through a difficult time when a limbless child is born.
Since the show's focus has been on exposing the social stigmas of the time, we predict that the staff at Nonnatus house will not treat the child well. Sister Julienne, who has always been accepting and broad minded, will voice her protest.
"Call the Midwife" Season 5 episode 4 airs at 8 p.m. EST on Sunday, April 24, on PBS Masterpiece. You can live-stream the episode via PBS Masterpiece's website.