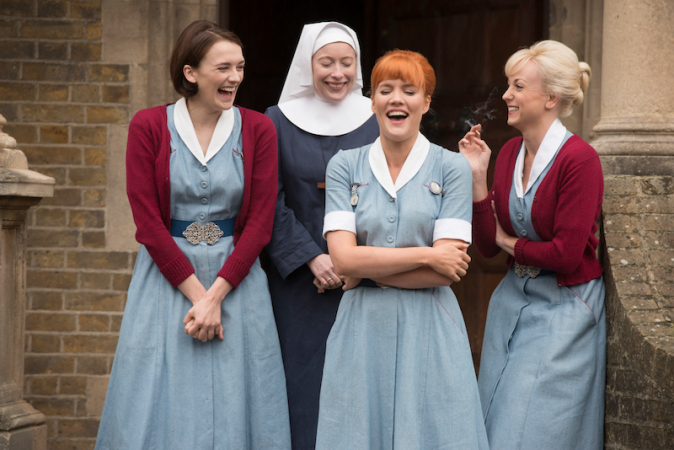 PBS Masterpiece's poignant drama series "Call the Midwife" depicts the socio-cultural and political milieu of Britain in the 1960s. The latest instalment in the TV show, Season 5 episode 3, reflects the social stigma associated with unwanted pregnancies.
According to the synopsis (via TV Guide) for episode 3, the staff at Nonnatus house faces a typhoid outbreak. While this is disconcerting, it won't be the only the problem they have to deal with.
A young woman, who has a relationship with a married man, finds herself pregnant. For the nuns and the midwives, this situation presents a unique problem. They find themselves unable to wipe off the stigma associated with infidelity and pregnancy out of wedlock.
Jenny Agutter, who plays the role of Sister Julianne, said in an interview with Bustle that her character will struggle when it comes to providing treatment to the single woman. She added, "It's interesting even in '61, you think people are becoming more liberal in their thinking and not as judgmental, but they're not."
Elsewhere, Tom asks Barbara (Charlotte Ritchie) to come on a dinner date. While this should ideally make a woman happy, the midwife finds herself in the throes of anxiety. She tries on different dresses and tries to tell herself that it isn't romantic. However, it remains to be seen how Trixie (Helen George) reacts to Tom and Barbara's budding romance. Perhaps this will be explored in episode 3.
"Call the Midwife" Season 5 episode 3 airs 8 p.m. EST on Sunday, April 17, on PBS Masterpiece. You can live-stream the episode via PBS Masterpiece's website.