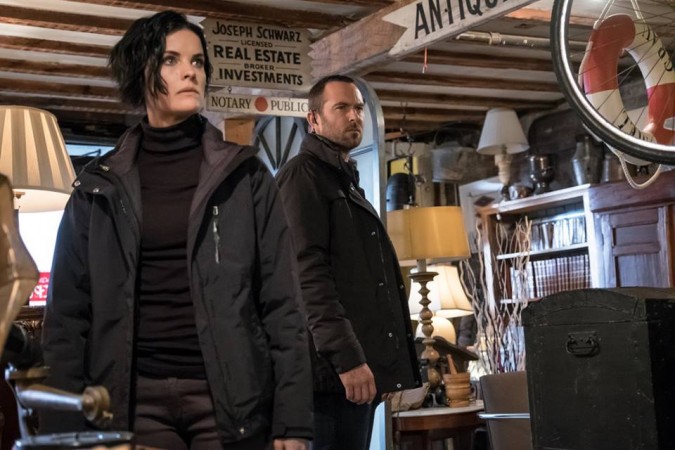 There's a mole in the FBI team and it's proving to be difficult to find him. In season 2 episode 2 of Blindspot titled Heavy Fiery Knot, the team struggles to discover the mole's identity as distrust looms over them.
[Spoiler Alert]
The upcoming instalment focuses less on the mole's identity and more on the politics in the DEA team. This becomes apparent when Weller (Sullivan Stapleton) tries to keep his team together while working on their mission.
According to the synopsis (via TV Guide) Nas' (Archie Punjabi) addition to the team as co-leader creates a rift. Many find it difficult to work with her. But its not just Nas who presents a problem. Jane's (Jaimie Alexander) tenuous relationship with the rest of the team causes lapses in communication and leads to hostility.
Fans of the show will remember that Jane's true identity was revealed in the season 2 premiere episode. The DEA team found out that Jane is, in fact, Alice Kruger.
In Blindspot season 2 episode 2, this revelation drives a wedge in Weller and Jane's relationship. He says in the promo, "I don't know who you are anymore" and Jane makes an equally caustic remark. And in the balance hangs a missile crisis.
The team has to uncover and stop a drug cartel from procuring missiles from the mole. To that end, Jane even finds a clue, but the team is deeply distrustful of her information.
Blindspot season 2 episode 2 airs at 8 pm EST on September 21 on NBC. You can live-stream the episode via NBC live.