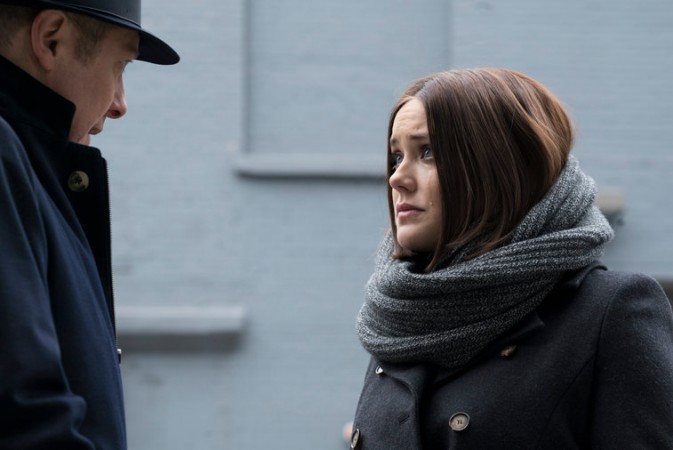 "The Blacklist" Season 3 is getting way too intense with every episode and it has got all the three major character's -- Red, Liz and Tom -- lives intertwined in the most complicated way possible. While in Episode 14 we saw Tom getting shot, Episode 15 will show the aftermath of the tragedy.
CLICK HERE to watch "The Blacklist" Season 3 Episode 15, titled " Drexel," live online. To watch it later online CLICK HERE.
In Episode 14 we saw Red and Liz solving a case that involved a series of abductions of children who have special needs. All these children are taken to someone named Lady Ambrosia, who euthanises them when they turn 12 years. The task force investigated and saved the children. But once the girls are rescued by Red, who is sent to her mother, she returned the favour by giving Red a file with information on Katarina Rostova, Liz's mother.
Liz finally found a couple who will take her child in an open adoption. And at the end of the episode, Tom is betrayed by Gina, who got his shot.
Episode 15 will follow the aftermath of Toms's shooting. The synopsis of "Drexel" teases that Tom's life is in critical condition and Liz is praying for his survival. The promo of the upcoming episode shows Liz confronting Red about his involvement in Tom's shooting and also hints that Tom might die.
But Red tells Liz that Tom is not worth being her husband, leave apart raise the child. "He's reckless, dangerous. He is not worthy of being your husband and is sure as hell not worthy of raising that child," Red is heard saying in the promo clip.
Will Tom die in "Drexel?" Well, we don't know, but the synopsis says that this tragedy will definitely get her thinking about options to bring the baby to this world.
Meanwhile, Liz will accompany Red in solving murder case the founder of an Internet start-up.
The official synopsis of "Drexel," (via TV Guide) reads: "The founder of an Internet start-up is killed. Red suspects a notorious killer is at work, leading the task force to a dangerous underground news source. Meanwhile, Tom faces a life-threatening situation, and Liz contemplates options for her baby."
"The Blacklist" Season 3 Episode 15, titled "Drexel," will be aired on Feb. 18, at 9 p.m. on NBC.