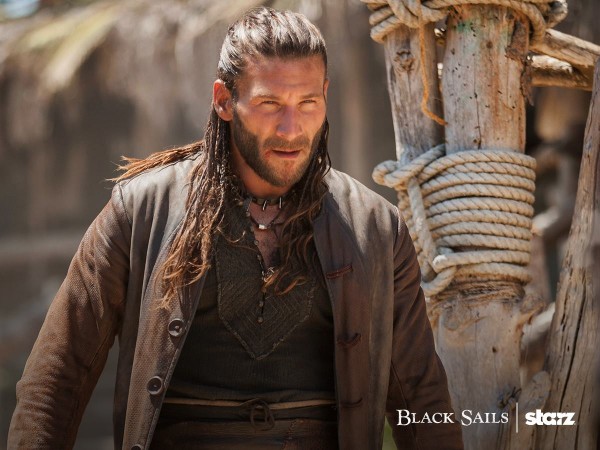 The New Providence Island is under threat from the English merchants and it remains to be seen if they will still have their freedom at the end of Season 3 Episode 4. Can Blackbeard (Ray Stevenson) save Nassau from Woodes Rogers (Luke Roberts) and his crew?
In the upcoming episode of "Black Sails," Teach and Vane (Zach McGowan) will wage war in the sea. Rogers' ships will block Nassau but Vane and his mentor Blackbeard will have a plan. In the promo, the pirates talk about attacking the English ships.
The pirates' defense has to be very strong because Vane could very well lose his freedom and life if he gets caught. And yet, that's what the promo hints at. In the video clip, Vane fights with the English on land, and he might perhaps meet his former love Eleanor Guthrie (Hannah New) again.
To be sure, Eleanor's rise in Season 3 has been awe-inspiring. She was handcuffed earlier in the season and now she is one of Rogers' closest allies. If Eleanor does indeed meet Vane again in Nassau, we don't think she will lobby to keep him alive.
Elsewhere in the episode, Captain Flint (Toby Stephens) and his crew will hear about the current situation in Nassau. Silver (Luke Arnold) tells him that they should be ready to find a landscape that's changed because a Spoiler TV article claims that Scott will become powerful and find a place with the new regime.
Season 3 Episode 4's synopsis released via TV Guide reads:
"Flint, Silver and Billy square off against a new enemy; civilization returns to Nassau, and puts Vane in its crosshairs; Rackham makes a stand against the crew; and Scott finds a place with the new regime."
"Black Sails" Season 3 Episode 4 titled "XXII" airs Saturday, Feb.13, 2016 at 9 p.m. on Starz. You can live stream the episode here.
Watch the promo here: