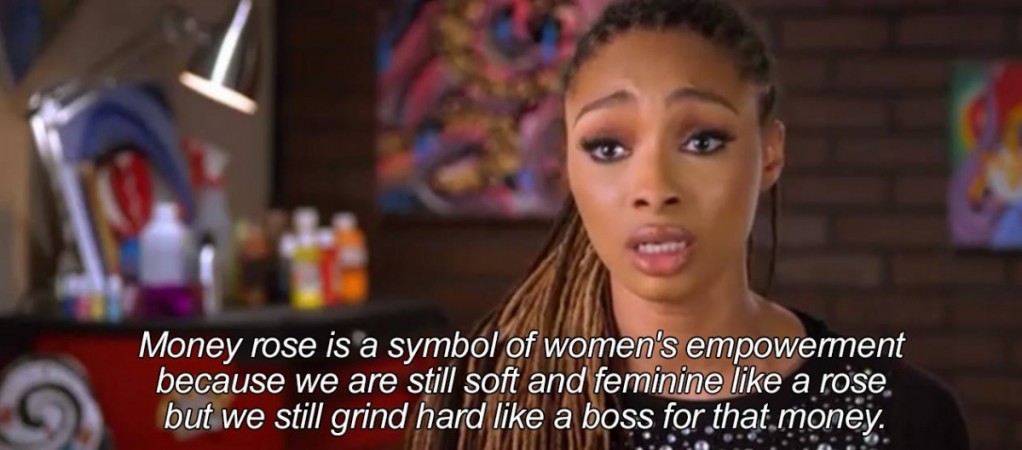 The relationship of "Black Ink Crew" power couple Dutchess and Ceaser has been in jeopardy ever since the infamous party in Miami. When the news of Dutchess hooking up with Donna went public, it opened up a Pandora's box of potential lies that the tattoo artist told over the years, including one about her sleeping with O'Sh*t.
Despite being asked over and over again, Dutchess had claimed that she would never sleep with someone like O'Sh*t. "First of, I have a one-kid minimum. If you have more than one kid you can't even talk to me. And I'm a spoiled a-- female. There is no way that I could f--- with a n-----like O'Sh*t," Dutchess clarified when asked about the sex rumours.
"He's never made more money than me. I don't f--- with n------ that's broker than me," she said. O'Sh*t also confirmed this, saying that he had never been physically intimate with his boss' fiancée. However, Donna seems convinced that the rumours are true.
A more reliable source has also confirmed that O'Sh*t and Dutchess slept together. Kathie may not have any love for her baby daddy O'Sh*t, but what she says seems too real to be ignored. She claims not only that the couple in question slept together, but also that she was "99.9% sure it was when we [O'Sh*t and Kathie] were living together."
Here is the official synopsis for the upcoming episode titled "The Tao of Kathie:"
Kathie hopes her spirit guides will help her get revenge; Dutchess spends her last days in New York trying to make amends with Donna; Sky's past rears its ugly head as she begins a new chapter in her life.