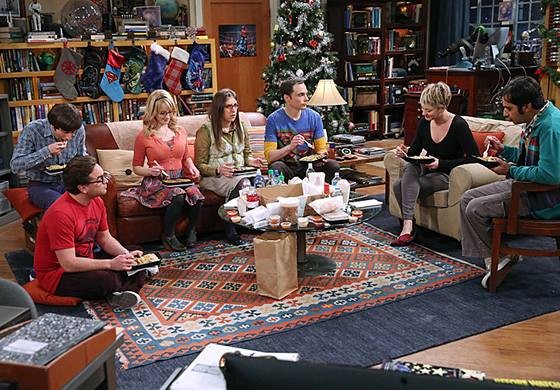 Monday's episode of The Big Bang Theory will delve more into what the government wants with Howard. The episode is titled The Military Miniaturization and it will Dean Norris' Colonel Williams, who is from the Air Force Department of Material Command, expressing an interest in the guys' invention.
Colonel Williams was first seen in the Season 10 premiere of the show, which also introduced viewers to Penny's family.
Warning: This post contains spoilers from the upcoming episode of The Big Bang Theory
Elsewhere in the episode, viewers will see the girls hanging out at Penny's apartment and Bernadette gets a message from someone at work congratulating about her pregnancy. This gets Bernadette all upset as she didn't want anyone at work knowing about her pregnancy because she fears it would affect her chances of landing a big project.
Later on, Penny confesses to spilling the beans about Bernadette's pregnancy and Howard's wife doesn't take the news too well. A leaked description of the scene on The Big Bang Wikia reads: "Bernie asks how could she and Penny says it was an accident and very sternly Bernie says 'get out.' On the way out Penny says that she is sorry…"
The Big Bang Theory Season 10 episode 2 will air on CBS on Monday, September 26 at 8 pm EDT. The episode can be watched online on CBS.com or via CBS All Access. The synopsis reads: "The Air Force talks to the guys about their invention and Penny blabs to her work colleagues that Bernadette is expecting."