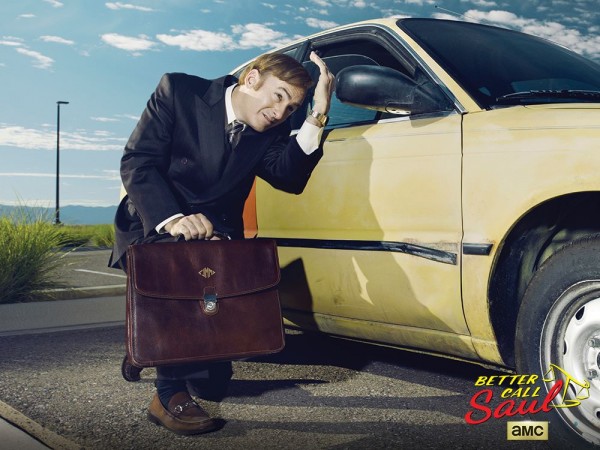 After a lengthy wait, fans of "Better Call Saul" will be given a healthy dose of Jimmy McGill's (Bob Odenkirk) shenanigans in Season 2. The premiere episode of the AMC series will focus on his new decisions, new job and his relationship with Kim (Rhea Seehorn).
In Season 2 Episode 1 titled "Switch," Jimmy will find new accomplices in his quest for success. Slippin' Jimmy will meet a new character called Clifford (Ed Begley, Jr.). An Entertainment Weekly article stated that Jimmy's new mentor in law will pay him a lot of money, provided he plays against the rules.
We can't expect this to be a problem for Jimmy, since he has exhibited his skill at conning people in Season 1. However, Odenkirk told Entertainment Weekly that Jimmy's relationship with Clifford will have its ups and downs. "The fact is [Clifford] runs an important law firm for a reason, it's not because he's a pussy cat. He just looks like one and acts like one when he meets you. But later we'll find out that he's a serious guy about his business; otherwise he wouldn't have that business," he said.
Season 2 Episode 1 will also focus on Jimmy's relationship with Kim. Although their relationship was underlined by a close friendship in Season 1, romance will be the theme of this season. Jimmy will realise that Kim appreciates his moral ambiguity and inspires him to work with it. This cements his love for her. Odenkirk said, "So he's really motivated by self-awareness and also a positive feeling of acceptance from her. That's a lot of good stuff motivating him."
Season 2 Episode 1's synopsis released via TV Guide reads:
In the Season 2 premiere, Jimmy and Kim's relationship takes a new turn. Meanwhile, Mike decides it's for the best to sever his affiliation with an unrestrained associate.
"Better Call Saul" Season 2 Episode 1 titled "Swish" will be aired on Monday, Feb. 15, at 10 p.m. on AMC. You can live stream the episode online via AMC Live.
Watch Season 2 trailer here: