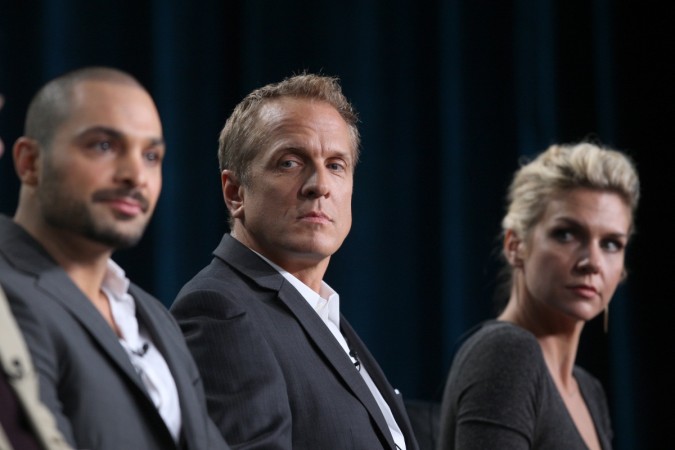 There's going to be a war between the McGill siblings in the latest instalment of "Better Call Saul." In Season 2 episode 9 titled "Nailed," Chuck (Michael McKean) confronts his younger brother Jimmy (Bob Odenkirk).
[Spoiler Alert]
Season 2 of the "Breaking Bad" spin-off series has not had the same kind of urgency its pilot season contained. Jimmy has ambled along life in his characteristic way, without really facing the consequences of his actions. However, this is about to change in episode 9.
The latest episode will take off from where it ended last week. In "Fifi," Jimmy made several copies of Chuck's Mesa Verde documents and tampered with it in a copier outlet. Jimmy's lack of moral compass shone when he changed numbers on Chuck's documents. Will the partner at HHM find out what Jimmy did?
It certainly appears so. Chuck sits in a confrontational stance when he tells Jimmy, "I think it's time to clear the air once and for all." Although the promo doesn't indicate what the rift is about, it's safe to assume that Chuck is alluding to the Mesa Verde files. After all, Jimmy finds Ernesto walking towards the same copier outlet. Furthermore, Jimmy's girlfriend Kim Wexler (Rhea Seehorn) wanted Mesa Verde as her client after she left HHM.
It's not clear If Jimmy tells the truth to his brother, but Chuck doesn't let go of the situation easily. He is prepared for a battle when he tells his partner, Howard Hamlin (Patrick Fabian), "I find victory laps very comforting." Does Chuck have evidence of Jimmy's foul-play? Does the cashier at the outlet give information on what he saw? This will be revealed in the upcoming episode.
"Better Call Saul" Season 2 episode 9 airs 10 p.m. EST Monday, April 11 on AMC. You can live-stream the episode via AMC Live TV.