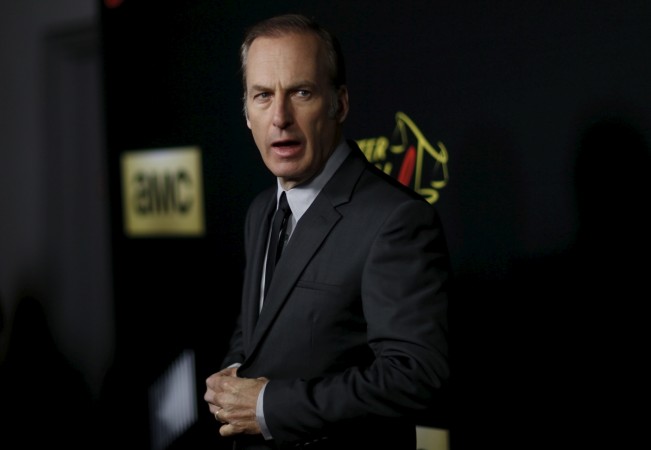 As Season 2 of "Better Call Saul" comes to an end, there is much more immediacy in the plot. In episode 8, the events in the storyline head towards a climax, and it remains to be seen who stays alive in the end.
The latest episode of the TV series will reveal who wins in the ongoing war between Mike Erhmantraut (Jonathan Banks) and drug lord Hector Salamanca. Fans of the show will remember Mike went to the courthouse in episode 7. The ex-cop told the prosecutors Tuco's gun belongs to someone else, but didn't mention anyone's name, including his own.
As Mike walked out of the courthouse with his new counsel, Jimmy McGill (Bob Odenkirk), he looked frustrated. The loving granddad seemed focused on ending the threat posed by the Salamancas.
This is what he sets out to do in episode 8. In the promo, he is seen puncturing a hose in several places. Later on, he trails Hector and remains seated in his car while the drug lord walks into a restaurant. Does Mike go in and attack Hector? Is Mike responsible for Hector's loss of speech, as we later see in "Breaking Bad"?
While Mike is on a mission to exact revenge, Jimmy's life will be in a mess in episode 8. His elder brother Chuck's health scares everyone, and we wonder if Chuck (Michael McKeen) will be alive. After all, he has been quite ill since he started going to office.
Season 2 episode 8's synopsis (via TV Guide) reads:
Mike is determined to settle the score with a dangerous adversary. Meanwhile, an unexpected opportunity to gain a competitive edge falls in Jimmy's lap.
"Better Call Saul" Season 2 episode 8 airs 10 p.m. EST Monday, April 4, on AMC. You can live-stream the episode via AMC's website.