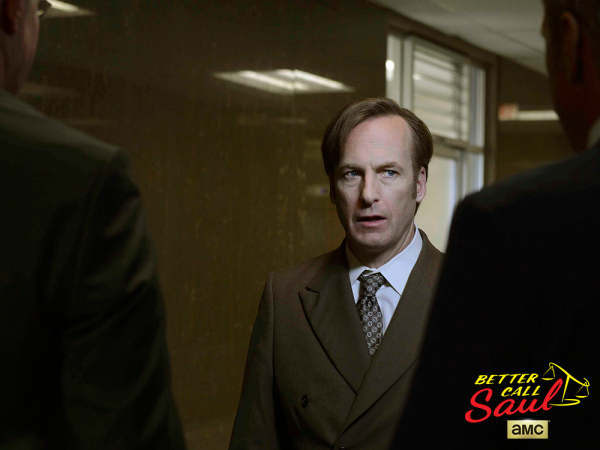 So far, Season 2 of "Better Call Saul" has been awfully slow-paced, offering little or no action. However, the latest instalment, episode 7 titled "Inflatable," promises to deliver a climactic episode in which Jimmy McGill (Bob Odenkirk) transitions, Mike Ehrmantraut (Jonathan Banks) gets embroiled deeper into the drug cartels of Albuquerque, and the two realise they need each other.
[Spoiler Alert]
Last week's episode titled "Bali Ha'i," was in many ways an exposition into how the plot would proceed. Kim Wexler (Rhea Seehorn) finally embraced the moral ambiguity present in her boyfriend, Jimmy. She skillfully conned an engineer and gloated about it.
However, if Jimmy and Kim's paths criss-crossed in episode 6, Mike's diverged. The ex-cop decided to be a law abiding citizen and declined to be part of drug lord Hector Salamanca's (Mark Margolis) plan to save his nephew Tuco (Raymond Cruz).
Later, Hector's men pointed their guns at Mike's granddaughter Kaylee, prompting fear in the Ehrmantraut household. Whether this threat will impel Mike to surrender himself to the police and save Tuco or not remains to be seen.
According to the synopsis (via TV Guide), Mike and Jimmy will work together in episode 7. This decision will result from Mike's desire to maintain peace. Although his plan is unclear, it looks like Mike might enlist Jimmy's legal services.
Mike's timing couldn't be better. His plea for help will come at a time when Jimmy quits his job at David & Maine. This new journey will inspire Jimmy to be the lawyer he sees himself as — one that is colourful and morally corrupt, as evidenced in the spin-off series, "Breaking Bad."
In the promo, Jimmy dressed in a flamboyant pink suit breezes into what looks like a courthouse. His new look and gait is reminiscent of his character in "Breaking Bad."
However, is this the moment that Jimmy transitions into Saul Goodman? Does he become an intrinsic part of the drug scene after he begins to use this moniker? These are some questions we hope are answered in the upcoming instalment.
"Better Call Saul" Season 2 episode 7 airs Monday, March 28, at 10 p.m. EST on AMC. You can live-stream the episode via AMC's website.