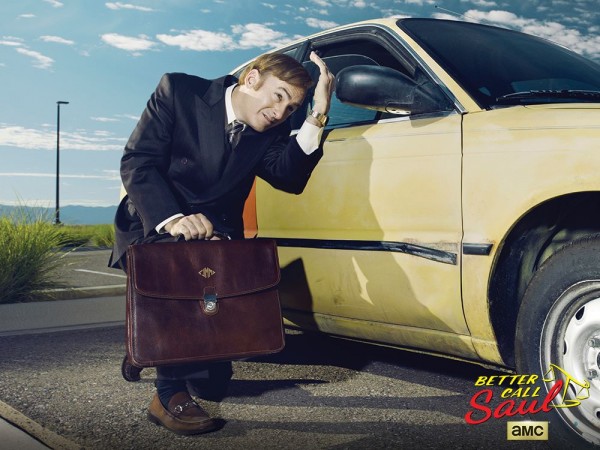 Death, a sense of loss and mystery take over the plot of "Better Call Saul" Season 2 episode 6 titled "Bali Ha'I." Kim Wexler's (Rhea Seehorn) future at HHM won't be certain, but at least she will have Jimmy McGill's (Bob Odenkirk) company.
Last week's episode titled "Rebecca" was replete with coded messages about Jimmy's personality. Chuck reminded Kim that Slippin' Jimmy -- the endearing and adventurous rule breaker -- would cause problems for those who trusted him or gave him an opportunity.
For Kim, her affections for Jimmy were altered by the very real prospect of losing her job at HHM. In a moment of desperation and panic, she asked Chuck, "Do I have a future here?" In the end, he promised to talk to Howard.
[Spoiler Alert]
Much of the promo for episode 6 is focused on Kim. She is seen walking with Howard; later on she meets a lawyer who represents Sandpiper crossing. However, she does look shocked at her second meeting. "What are we doing here?" she asks.
Fans of the show will remember that Kim has never stepped away from problems. Instead, she has persisted and has been pragmatic about her situation and it remains unlikely that she may leave HHM.
The promo also hints at what's in store for Mike Ehrmantraut (Johnathan Banks). In the video clip, he talks to Hector's representatives and will meet two "Breaking Bad" characters -- Leonel (Daniel Moncada) and Marco (Luis Moncada) -- who perhaps represent Hector Salamanca.
In the previous episode, the ex-cop was asked to declare that the gun used by Tuco is, in fact his so that the drug kingpin would get away with his crime. It appears that Mike may not surrender himself to the police. In the promo, the ex-cop is seen with a gun, and if "Better Call Saul" has one over-arching message, it is survival. Mike may just not go to jail over a gun charge.
Season 2 episode 6 airs Monday, March 21 at 10 p.m. EST on AMC. You can live-stream the episode via AMC's website.