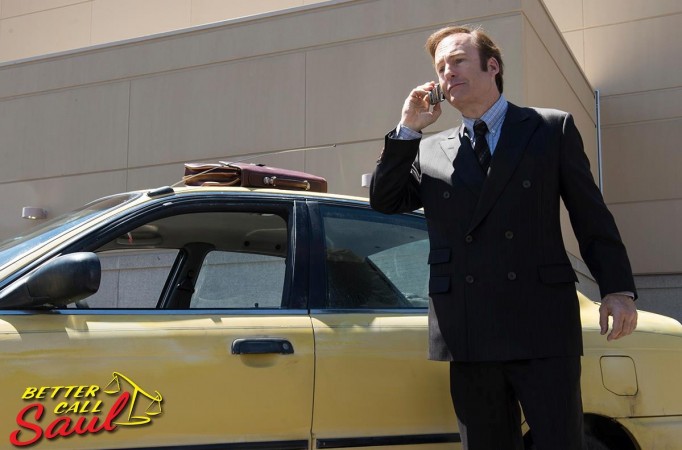 The latest instalment of "Better Call Saul" will depict more of Jimmy McGill's (Bob Odenkirk) questionable attitude towards the law. In Season 2 Episode 3, the lawyer will be part of a commercial that may embarrass his brother Chuck (Michael McKean).
The upcoming episode of the "Breaking Bad" spin-off series will delve into Jimmy's job at David and Maine. The morally ambiguous lawyer will be asked to take part in a commercial in order to project his client service. So far, Jimmy is known for bending the rules and viewing things in a comic light. We predict that the advert will be tinged with all the character traits of Jimmy, and may not bode well with his elder brother Chuck.
Ever since Season 2 premiered, it has become evident that Chuck is yet to accept his brother's eccentricities. Chuck's loneliness and resentment of his younger brother's new found success may impel him to be manipulative and undercut his growth as a lawyer.
Elsewhere in Episode 3, Mike Ehrmantraut (Jonathan Banks) will have to deal with a personal problem involving his daughter-in-law Stacey(Kerry Condon). In the promo, she tells him about gun shots outside her house. This piques his interest and he decides to stay back and protect his family.
Season 2 Episode 3's synopsis released via TV Guide reads:
Jimmy's client outreach efforts thrive as he exhibits new heights of showmanship. Meanwhile, Mike is perplexed by daughter-in-law Stacey's troubling news.
"Better Call Saul" Season 2 Episode 3 will be aired on Monday, Feb. 29 at 10 p.m. on AMC. You can live-stream the full episode via AMC's website.