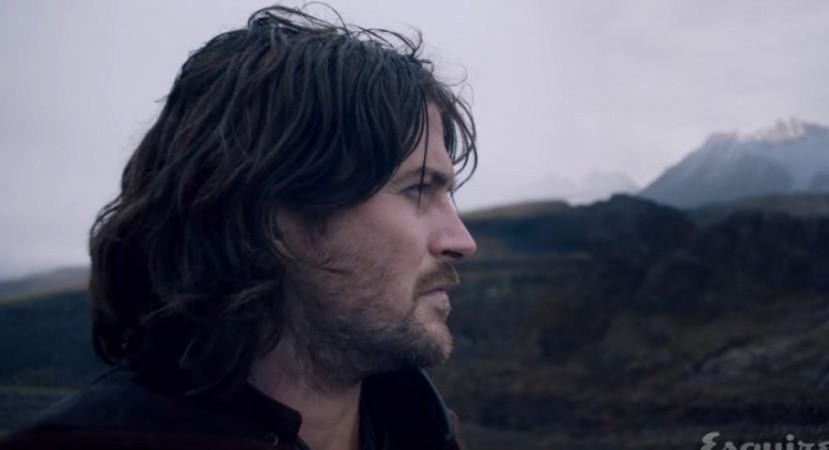 "Beaowulf: Return to the Shieldlands", the British epic fantasy series, based on the characters from the Old English poem "Beaowulf" will premiere in the US on Saturday, 23 January. The show began airing in the UK on Sunday, 3 January, and has Kieran Bew and Lolita Chakrabarti in starring roles.
Here is the complete cast list from "Beaowulf":
Kieran Bew as Beowulf
Lolita Chakrabarti as Lila
Elliot Cowan as Abrican
William Hurt as Hrothgar
Gísli Örn Garðarsson as Breca
Edward Hogg as Varr
Edward Speleers as Slean
Laura Donnelly as Elvina
Joanne Whalley as Rheda
Ellora Torchia as Vishka
Alex Price as Koll
Jack Rowan as Brinni
David Ajala as Rate
Susan Aderin as Kendra
Ian Puleston-Davies as Lagathorn
Itoya Sagiede as Tam
Jack Smith as Red
Ashley Thomas as Gil
Here is also a review round-up of the epic fantasy series to help you decide whether or not you should watch it.
The Telegraph (2 stars)
Judged as medieval soap opera, Beowulf delivered the occasional cheesy thrill. Yet it lacked the otherworldly flourishes and rich world-building of the source material – or of Game of Thrones for that matter.
AV Club (B grade)
While each of Beowulf's actors knows how to infuse emotional nuance into their high-fantasy stoniness, the action sequences — monster or otherwise — are often too quick and jostling to be satisfying when compared to the drawn-out brutality on a show like Game Of Thrones. ITV and Esquire could take a lesson from HBO in the pacing of its battles, not to mention the amount of blood and guts splattered across the countryside.
If the premiere episode is anything to go by, we can expect an action-packed adventure that boasts enough intrigue and nifty CGI monsters to please Game Of Thrones and Lord Of The Rings fans, who'll also be impressed by the bleak, mythic setting.
The characters are, out of necessity, presented in fairly broad strokes in this first episode. Beowulf is troubled but heroic; Breca is the cheeky sidekick; Rheda is firm and no-nonsense; Elvina and Lila are wary and defensive; Slean is sulky and aggressive, and anyone older than 35 and in the position of a servant or guard is unfailingly loyal. There are signs of humour and life in these characters though, and the performances are solid.
Watch out for Season 1 Episode 1 of "Beowulf: Return to the Shieldlands", which will be aired at 10 pm (EST) on Saturday, 23 January, on Esquire Network. You can also live stream it via Esquire live.