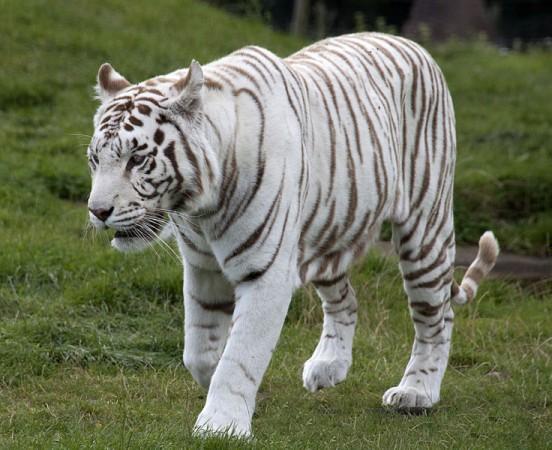 In a shocking incident, a white tiger died after it was attacked by other tigers at the Bannerghatta Biological Park near Bengaluru on Sunday.
The 9-year-old Shreyas succumbed to injuries around 8 pm on Wednesday evening, Park's director Santosh Kumar was quoted as saying by NDTV. The wounded tiger had been showing signs of improvement.
The gate between the enclosures of white tigers and Royal Bengal tiger was left open leading to the attack.
C Jayaram, Additional Chief Principal Conservator of Forests, Wildlife said, "It is basically a mishap. While closing the gates there was some lack of coordination. They have entered into the same enclosure, there was a fight. And immediately they have separated them and treated the tigers."
An official enquiry is ordered into the incident.
The second tiger, that also was injured, is recovering, NDTV reported. The Bengal tiger is India's national animal and is an endangered species.