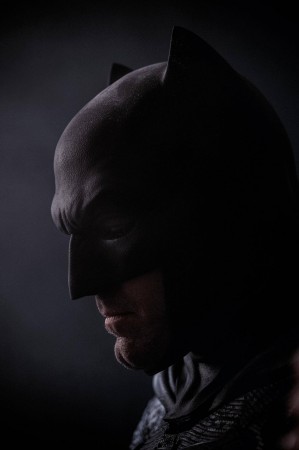 "Batman V Superman: Dawn of Justice" may still be a year away, but you do not have to wait that long to hear Ben Affleck say the iconic line, "I am Batman". He is not, however, employing the baritone that sets Batman apart from other superheroes.
The seminal moment was recorded by young actor Seth Lee, who is co-starring with Affleck in the upcoming action thriller film "The Accountant", and uploaded to his Instagram page. In the short clip, Lee and Affleck are seen casually arguing about who is really the Dark Knight.
Watch the clip here:
Funko, the maker of "Pop! Vinyl and pop-culture licensed toys", has unveiled new toys for "Batman V Superman: Dawn of Justice", among which are bobble-headed figures of Batman and Superman. The bobble-heads will be displayed at the San Diego Comic Con and collectors can buy it from there as Funko is providing pre-order services.
Among other supehero bobble-heads available at the Comic Con 2015, held between 8 and 12 July, are that of The Arrow, Baymax, The Flash, Grinning Ultron, Nova Rocket with Potted Groot, Captain America,1950s Batman and X-Force Deadpool.
American fans can not only get the toys from the movie, but also see the new Batmobile and costumes from "Batman V Superman‬: Dawn of Justice". The creators have announced that the items will be on display exclusively at the Warner Bros. Studio VIP Tour, which is open for booking now.
Here is the official synopsis for "Batman V Superman: Dawn of Justice", which will hit theatres on 25 March, 2016:
Fearing the actions of a god-like Super Hero left unchecked, Gotham City's own formidable, forceful vigilante takes on Metropolis's most revered, modern-day savior, while the world wrestles with what sort of hero it really needs. And with Batman and Superman at war with one another, a new threat quickly arises, putting mankind in greater danger than it's ever known before.