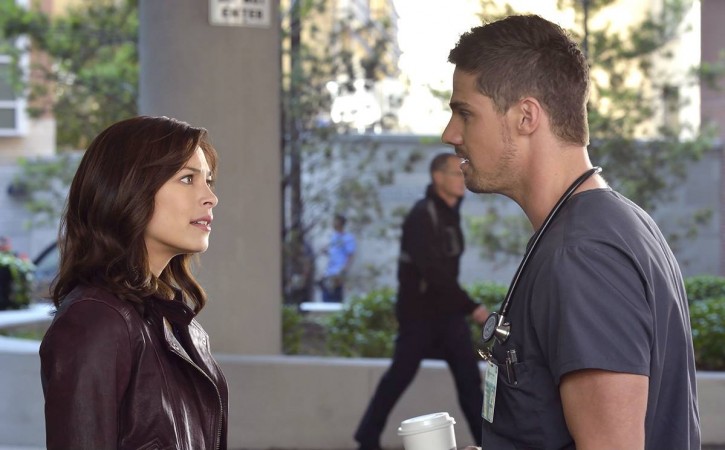 Life as a married couple has been difficult for Vincent and Cat and the latest instalment, Season 4 episode 3, will depict this theme as well. Ever since the latest season of "Beauty and the Beast" premiered, Vincent has been scared of being exposed, but some situations will force him to use his beastly power in public so that he can save Cat, the love of his life.
It feels as if the first two episodes of the CW TV show have been a precursor to what will happen in the upcoming episode. The season premiere of "Beauty and the Beast" established a bounty hunter as a villain, who has haunted the couple and in the process, destroyed any semblance of normalcy in their life. However, will Vincent spend the rest of his days in fear or will he embrace it and use his powers to his own advantage?
The promo for Season 4 episode 3 indicates that Vincent will reveal his identity. This important moment will take place when the couple finds out that one man is after Vincent.
In the preview clip, Cat informs Vincent that their nemesis is heavily into blood sports and later, they reach the venue where the villain is supposed to be hiding.
However, things will go awry when Cat is forced into the boxing ring. Vincent is seen trying to stop this from happening but his efforts go in vain. It is at this point that he growls at those present.
At this juncture, we cannot help but wonder if this is all a trap? Did Vincent and Cat get lured into the boxing arena by the bounty hunter? What do you think? Let us know in the comment section.
"Beauty and the Beast" Season 4 episode 3 airs at 9 p.m. EST on Thursday, June 16, on The CW. You can live-stream the episode via CWINGO.