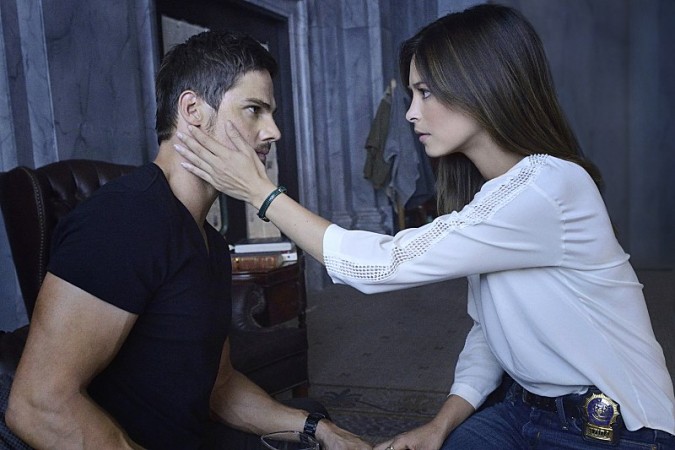 Cat (Kristin Kreuk) and Vincent's (Jay Ryan) marriage hasn't got off to a good start and the rest of their days won't be very different, or so it seems. In the latest instalment of The CW's "Beauty and the Beast," the couple struggles while straddling two different paths. While one of them remains strong and focused, the other wallows in anxiety and paranoia.
In Season 4 episode 2 titled "Beast Interrupted," Cat and Vincent will try to keep the latter's identity a secret. But to do this, the two must capture the buyer whose interest in beasts is both alarming and disturbing. Cat and Vincent will be relentless in their mission to capture the buyer, who sells beasts at exorbitant prices in the black market.
While the law enforcement couple will try to put the buyer behind bars, Cat will also have a private discussion with Deputy Secretary Hill (Andrew Stewart-Jones). In the promo for Season 4 episode 2, he reminds her of the consequences they'd have to face if Vincent's identity is exposed.
Hill implies that Vincent could be at very grave risk, and perhaps he could be kidnapped by the buyer in the upcoming episode. It is this fear that will impel Vincent to lay low, but he will struggle to remain normal, as feelings of fear and paranoia will envelop him.
Season 4 episode 2's synopsis (via TV Guide) reads:
Cat and Vincent hunt a black marketeer of beasts; and try to protect an heiress whose identity was revealed.
"Beauty and the Beast" Season 4 episode 2 airs at 9 p.m. EST on The CW. You can live-stream the episode via CWINGO.