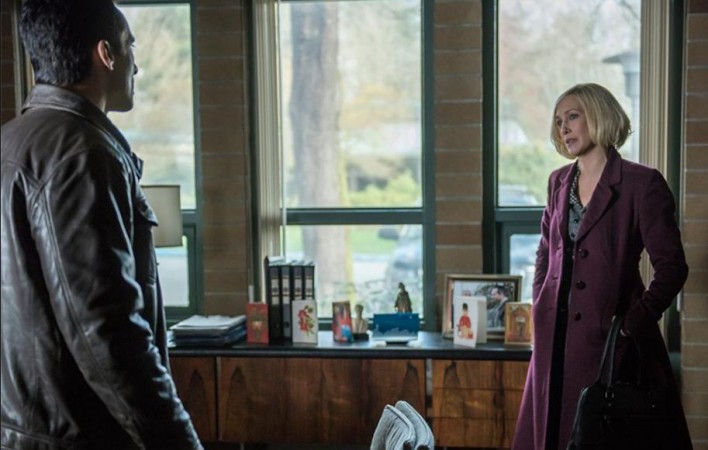 There are a very few people who are still unaware of Norman's (Freddie Highmore) precarious mental health. So it wouldn't be surprising if the teenager tried to kill someone who stood in his way. Season 4 episode 9 titled "Norman" will focus on Norma's son and the terrifying acts he will commit as the plot unfolds.
So far, Norman hasn't been able to accept his mother's new husband, Romero (Nestor Campbell), or the fact that she loves someone else apart from him. His psychotic behaviour has prevented and even scared a lot of people. However, one person will reach out to Norman in episode 9, but it seems like their conversation won't end well.
Norman's half brother Dylan (Max Thieriot), who is the only sane person in the Bates family, will try to help his brother in the upcoming episode. Although Dylan's intentions are honourable and perhaps a tad bit touching, Norman will remain unresponsive.
Dylan will realise that his brother is far from normal in episode 9. In the promo for "Norman," he tells his mother, "You're trying so hard to protect him that you can't see what's around you." Is Dylan hinting at one of Norman's past murders? Does he find out that his brother killed Emma's (Olivia Cooke) mother?
If this is indeed the case, then perhaps we can expect to see another murder. After all, Norman is seen shovelling in the preview clip for episode 9. This act is an implication of the crime he's committed, and his need to hide his family's secrets.
However, Dylan won't be the only person who has a difficult time with Norman. Romero will be terrified of the threat to his life. He will tell Norma that her son is dangerous, but as is always the case, Norman's mother stands up for him and protects him when he is isolated from the rest of the world.
Who do you think will die in episode 9? Let us know in the comment section.
"Bates Motel" Season 4 episode 9 airs at 9 p.m. EST on Monday, May 9, on A&E. You can live-stream the episode via A&E's website.