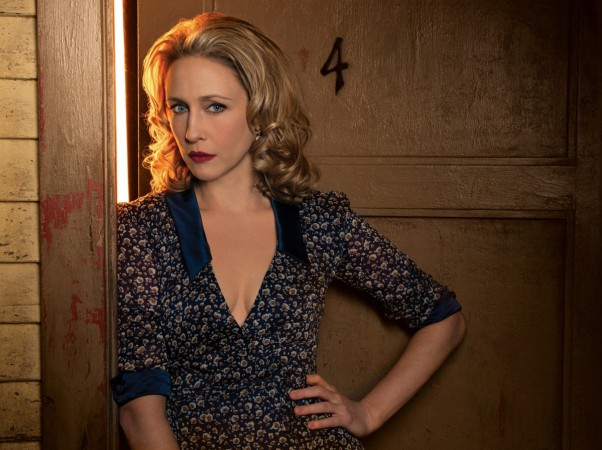 It isn't just Norman Bates (Freddie Highmore) who is trying to hide secrets. His mother Norma (Vera Farmiga) is pursuing the same path too. In Season 4 episode 6 titled "The Vault," Norma tries to alert Caleb about her meeting with Chick (Ryan Hurst) and this adversely affects her marriage with Romero (Nestor Campbell).
When Season 4 episode 6 of the "Psycho" prequel opens, its focus hinges on the threat to Norma's reputation. In episode 5, Chick warned he would reveal her incestuous relationship with brother Caleb if the latter's whereabouts weren't conveyed to him. Norma, overwhelmed with fear and anxiety, calls a club and asks if her brother works there.
It isn't yet clear if she manages to find Caleb in episode 6, but the possibility of character assassination leads Norma to a complete mental break down. In the promo, she looks scornfully at husband Romero and says, "It's funny you and I, isn't it? It's like I'm watching a movie."
Her precarious mental state could worsen when Romero tries to help Rebecca. According to the synopsis (via TV Guide), the sheriff's ex-lover tries to empty Bob Paris' vault, but the key is in Romero's possession.
The title of episode 6 seems to suggest that much of the action surrounds the vault. Romero perhaps jeopardises his career in order to help Rebecca, who is currently pursued by the police. So will he get caught? What will happen to his marriage with Norma? These are some questions that episode 6 will address.
Meanwhile, Norman has another session with his therapist, Dr. Edwards (Damon Gupton). But he begins to visualise his mother sitting beside him. Norman, in his psychotic state, tells the psychiatrist that his mother has forbidden him to talk about his dad. That's when Dr. Edwards finds the correct diagnosis for Norman. The doctor asks, "Have you heard of dissociative disorder?"
"Bates Motel" Season 4 episode 6 airs 9 p.m. EST on Monday, April 18, on A&E. You can live-stream the episode via A&E's website.