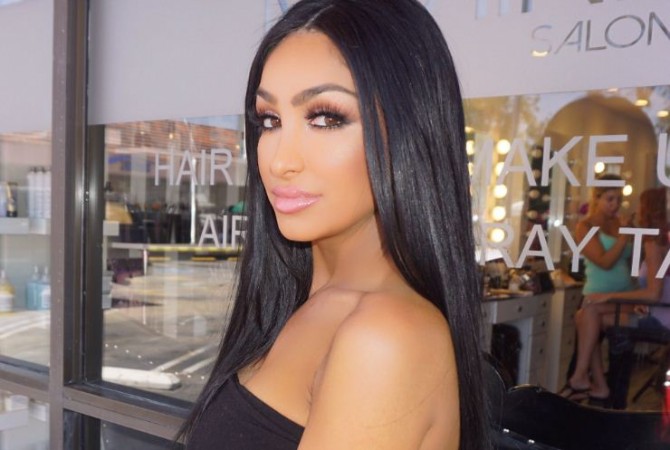 Fans of Basketball Wives: LA are in for a treat. VH1 will air a two-hour special this Sunday and feuds take center-stage. It seems like Jackie Christie and Angel Brinks' fight is never-ending. In the latest installment, season 5 episode 12 of Basketball Wives: LA, Angel learns an awful truth about her ex, Tyreke Evans.
[Spoiler Alert]
The upcoming episode of the VH1 reality TV series is one that includes Angel's tears and frustration. Reason? She meets January Gessert, the woman who claims to have slept with Angel's former partner.
To be sure, the music artiste gets an opportunity to talk to Angel only because she's invited to lunch by Tami Roman and Shaunie O'Neal. In the promo for season 5 episode 12, Tami explains that she invited January only because she didn't want someone "meek" and "uninteresting."
"Figured I'd bring somebody interesting. Somebody that could get it popping, somebody that could get it started, somebody that ain't afraid to say how she feels," Tami says.
And as is usual on Basketball Wives: LA, their lunch quickly devolves into a gossip session. January reveals that she slept with the New Orleans Pelicans member, Tyreke. Interestingly, this information doesn't stay between cast members Shaunie and Tami alone.
During a party, January meets Angel and says, "Jackie wanted me to tell you that I slept with your son's baby father." At this point, Angel looks shocked while Jackie merely says, "Oops."
Although Jackie's reason for bringing this up isn't yet clear, 47-year-old reality star perhaps wants to continue their beef from the night of Angel's anniversary party and suffice it to say that she succeeds in making her feel terrible.
Basketball Wives: LA season 5 episode 12 and 13 airs on Sunday, September 25 at 7 and 8 pm EST on Vh1. You can stream the episodes via VH1 website.