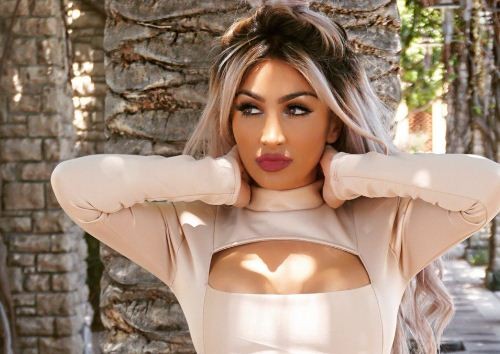 Since Angel Brinks' party, friendships on Basketball Wives: LA have been strained. And it doesn't look like it will improve in Season 5 episode 10 either.
The latest instalment of the VH1 TV series focuses on the war between Angel Love and Brinks and Jackie Christie. The Angels finally confront Jackie and the fight soon turns ugly. Although Brinks tries to use rationale, Jackie harps on the fact that the clothes didn't fit her well.
The promo for Season 5 episode 10 captures an intense showdown between Jackie and the two Angels and it doesn't look like Jackie will back down.
Fans of the show will remember that Jackie almost upset Angel Brinks' fifth year anniversary party for her clothing line. The 47-year-old cast member also fought with Angel Love when she tried to calm the situation.
Although Jackie verbally abused Angel Love mostly because she's a friend of Brinks, the nurse was left feeling nervous and scared of being attacked again.
While the Angels deal with Jackie in Season 5 episode 10, DJ Duffey meets Tami Roman again. The DJ, who is still smarting from the wounds caused by Tami in episode 9, decides to call on her good friend, Brandi Maxwell. However, Brandi doesn't take her side. Perhaps she doesn't want another fight with Shaunie O'Neal.
Will Duffey fight her own battles? Or will she find other cast members' support? This remains to be seen.
Basketball Wives Season 5 episode 10 airs at 8 pm EST on Sunday, 18 September on VH1. You can stream the episode via VH1 app.