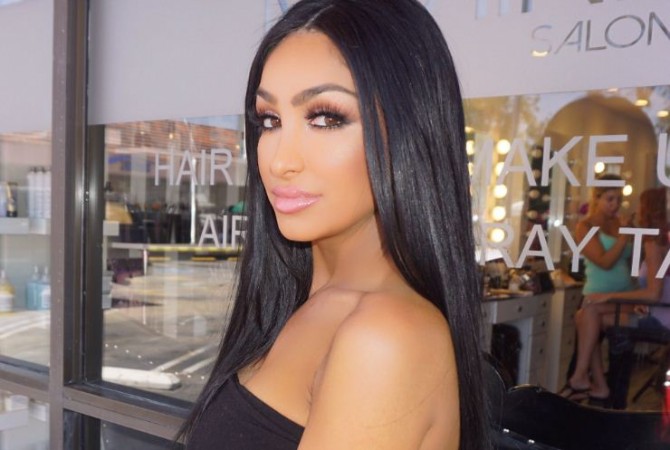 The cast of "Basketball Wives: LA" will return to dry land in Season 5 episode 6 but instead of enjoying the sun, Angel Love and Angel Brinks will have a war of words. In the upcoming instalment of the VH1 reality TV series, it seems as if Shaunie O'Neale and Brandi Maxwell's fight will take a backseat and some of the new cast members will air their grievances.
Season 5 episode 6 of "Basketball Wives: LA" will pick up from where the show ended previously. Fans of the show will remember that the Angels got into a huge fight in last week's installment. This was primarily due to Love's decision to interfere in Brinks and Malaysia Pargo's conversation. In the upcoming episode, Love will try to make amends with Brinks but things might not go as planned.
The promo captures a heated conversation between the Angels. Love makes her intentions clear and tells Brinks that she expected support from her when things went awry in Season 5 episode 5. Instead, the latter says, "I wanted to jump across that van and wanted to pull your hair off." This clearly upsets Love, who has a separate conversation with DJ Duffey.
Love's meeting with Duffey will be even worse than her conversation with Brinks. Duffey will accuse Love of having no loyalty and will only makes matters worse. Will Duffey, Love and Brinks sort out their issues soon? Will Pargo get involved in this fight again? This remains to be seen.
"Basketball Wives: LA" Season 5 episode 6 airs at 8 p.m. EST on Sunday, Aug. 14, on VH1. You can stream the episode via VH1's app.