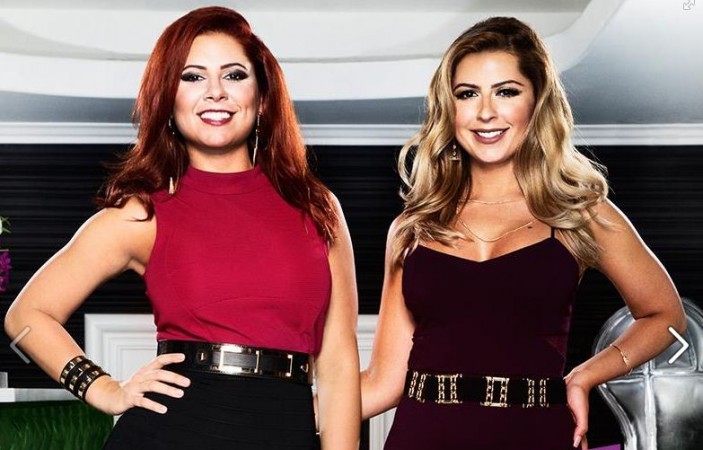 The third and the last part of "Bad Girls Club" Season 15 reunion will be aired on Tuesday, June 7. The episode will see one final showdown between Hanan, Susu and Kristina, Angela.
A sneak peek for the episode shows Kristina and Angela returning to the stage with the rest of the ladies, only to get into a fight almost immediately. Even Tanisha's prayers does not work: "Hopefully we can get through some stuff. I'm asking you [looking to the heavens] Jesus please God, this is the last win. I don't know what you gonna do up there but do something."
When Tanesha introduces Kristina and Angela to the stage, Susu interrupts her by calling them "the basics." The girls, thankfully, does not hear that and tell Tanesha that they are feeling calm and collected.
Also Read: You cannot miss these looks of Miss USA 2016 Army Reserve Officer Deshauna Barber
Despite this, the girls asked "who?" when Tanesha asked them about Hanan and Susu, to which Hanan replied, "Who b----? Shut the f--- up." This then instigated a whole new set of arguments between the two pairs of sisters.
Things calm down for a while when Tanesha manages to talk over them. She asks Angela: "What was your first impression of Susu and Hanan?" She calls them "extra as f---."
This leads to Hanan and Susu claiming that Angela is scared of them, which she initially declines, but then accepts and says: "because you're fat as f---." The sneak peek ends with security guards jumping in from all sides to stop the four of them from figuratively killing each other.
Meanwhile, one person did manage to walk out of the reunion episode with her dignity and body intact, and that is Olivia. Despite her fake sister Diamond's attempts at starting a fight, she walks away and tells the cameras, "I just want to go back to my life. This is not my life."
Watch Season 15 episode 13 of "Bad Girls Club" at 8 p.m. (EST) via Oxygen on Tuesday, June 7.