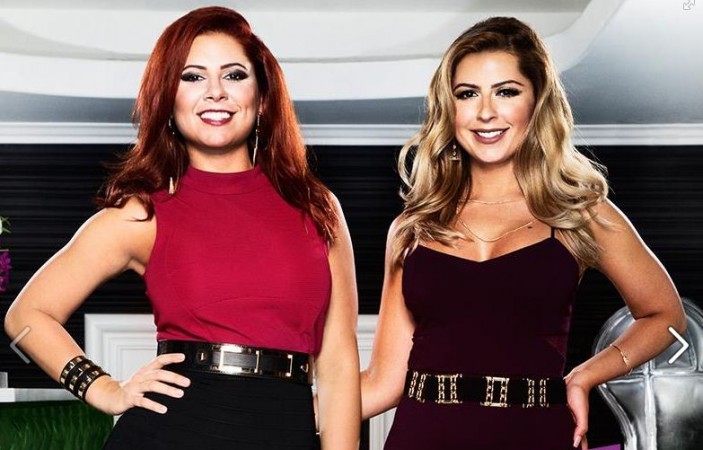 "Bad Girls Club" Season 15 has been quite different from the previous seasons, in that the new girls made a majority group within the house and ousted the originals. The trend is going to continue in the upcoming episode 9, where Kristina gets cornered by Susu, Hanan and their gang.
As fans know, Angela left the house after the huge fight at the birthday party. However, she is still continuing her therapy sessions via Skype and is proving that you don't need to be physically present to fight with your sister.
Angela feels that she has been doing all the work to make their relationship work. She accuses Kristina of not trying to reach out to her. "I feel like I have been making a lot of progress through this process and I just feel like Kristina hasn't been meeting me half way. It is not all about her, it is about our relationship as sisters and she needs to realise that," she tells that cameras in episode 9.
Meanwhile, Kristina is fending for herself in a house full of girls out to get her. With Jazmyn and Jaimee having joined Hanan and Susu, she feels like she is being ambushed. In the promo for the episode there is a huge fight in the house where the girls are divided into two groups.
The promo also sees Kristina all riled up and Asia trying to calm her down. She has a demonic look in her eyes as Asia physically holds her to the ground.
Fans can also look forward to meeting the parents of all the sisters in the upcoming episode, which will be aired at 8 p.m. (EST) via Oxygen or stream the episode via Oxygen website on Tuesday, May 10.