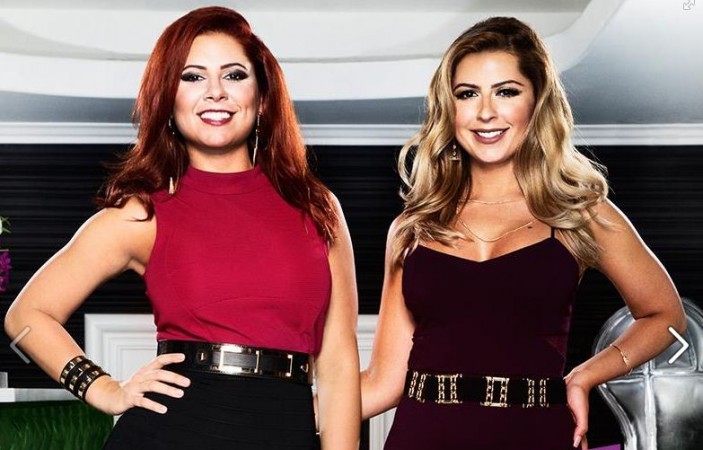 "Bad Girls Club" Season 15 has seen quite the crazy, but things are about to get a lot more intense in the upcoming episode 8, where the Ibrahim sisters Hanan and Susu will move into the house for good. The episode will also see Kristina and Angela returning to the house after their stay in the hotel.
In the previous episode, fans saw how Angela's birthday party at the club was interrupted by a fight between the birthday girl and two new sisters. The night had ended very violently with the girls even throwing glasses at each other. It looks like Angela even cut Susu's eye during the fight.
Angela had gone to the hotel with her sister to recuperate. In the upcoming Season 15 episode 8, it looks like the Babicz sisters are ready to return.
"I wanna go back in that house... Because I have a family back at that house... They're.. They're our family," Kristina tells Angela in the promo for the upcoming episode.
"I'm ready to home... Meaning to the 'Bad Girls' home, 'cos that's my home," Angela replies.
Also Read: Check out the funniest captions and memes for Met Gala 2016 costumes
Meanwhile, the Ibrahim sisters, who just moved into the house, are waiting for them to return. "I don't care about the house. I don't care about the mansion. I don't care about these girls. I just want to get the donkey broad," Susu says in a sneak peak from episode 8. Susu and sister Hunan, in fact, walk around the house looking for the "donkey broad" aka Angela. They are clearly furious after the fight and are looking for blood.
However, with the Babicz sisters still out, they will wait for "Donkey and Shrek" in the house. Watch what happens when they meet face-to-face in Season 15 episode 8 of "Bad Girls Club" at 8 p.m. (EST) via Oxygen or stream the episode via Oxygen website on Tuesday, May 3.