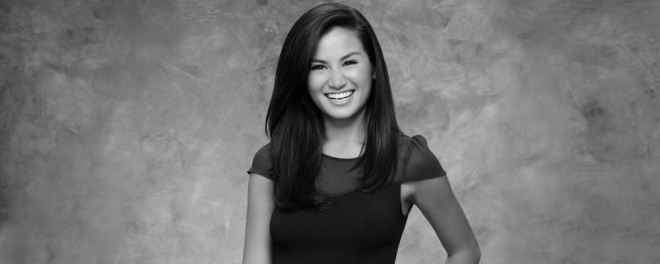 Ben Higgins' season of "The Bachelor" will come to an end Monday with him choosing either Lauren Bushnell or JoJo Fletcher as his partner.
The finale will be followed by the "After The Final Rose" special that will see show host Chris Harrison sitting down with Higgins and his two finalists to discuss the finale. Higgins and his fiancée will also make their first official appearance as a couple on Monday's special.
The segment will also see Harrison announcing the star of Season 12 of "The Bachelorette." According to spoiler guru Reality Steve, Caila Quinn, the contestant Higgins ditched following their fantasy suite date, will be the next "Bachelorette." She was supposedly seen filming her opening for "The Bachelorette" in her hometown of Hudson, Ohio. According to Steve, cameras were following her as she visited several local hotspots and her school, the Western Reserve Academy.
On Quinn being a frontrunner to be the next "Bachelorette,"a source told HollywoodLife that she has a strong fan following among both men and women.
"The Bachelor producers have their eye on Caila Quinn for filling the role of the next Bachelorette," the source said. "They feel like she's the whole package and that both men and women really like her and want to see her as the Bachelorette. We only saw a bit of who she really is on The Bachelor. She's quite dynamic and funny, not to mention incredibly smart and beautiful. The network feels like she has a huge future and they want to nurture her career as a TV personality."
Season 20 finale of "The Bachelor" will be aired on ABC March 14 at 8 p.m. EDT. The "After the Final Rose" special will be aired at 10 p.m. EDT. Click here to watch the announcement live.