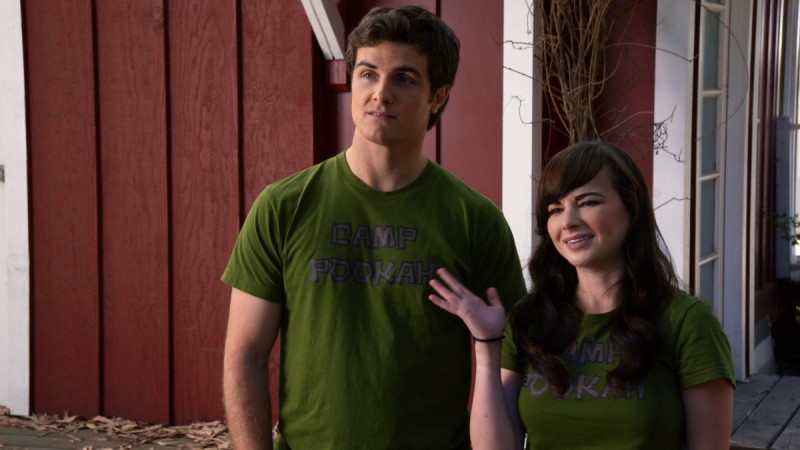 Jenna Hamilton (Ashley Rickards) is at a crossroads in the Season 5 finale of "Awkward." In episode 23, titled "Happy Campers. Happier Trails," she decides to move from her comfort nest, Palos Hills, and to re-apply to SCU, the college of her dreams. However, there's only one tiny glitch. Is she indeed ready to move away from home?
Jenna has had her heart set on SCU for a long time and she finally gets the chance to re-apply. So why not try to work on getting admitted? This seems logical, but Jenna's mother begs to differ. In the promo for Season 5 finale, the matriarch asks all the wrong questions, leaving her daughter doubtful.
"You love Wyckoff [college]. You're doing so well there and Luke is here, and why is taking me so long to catch onto things?" she asks.
When Jenna says that her decision has nothing to do with Luke, her mom gives her a soul-piercing look and says, "Honey, he does and that's okay because I'll support you whatever you do." Words of wisdom to live by.
It seems like Jenna takes her mother's advice rather seriously and decides to go to Camp Pookah yet again with Matty. Unfortunately, he takes precedence over an important SCU event that she cancels in the end.
The two have a connection again and in what seems like a shocking twist, Matty asks Jenna to choose him over Luke. Jenna looks shocked and it remains to be seen if she will finally embark on a relationship with Matty.
"Awkward" Season 5 episode 23 airs at 10 p.m. EST on MTV. You can stream the episode via MTV's website.