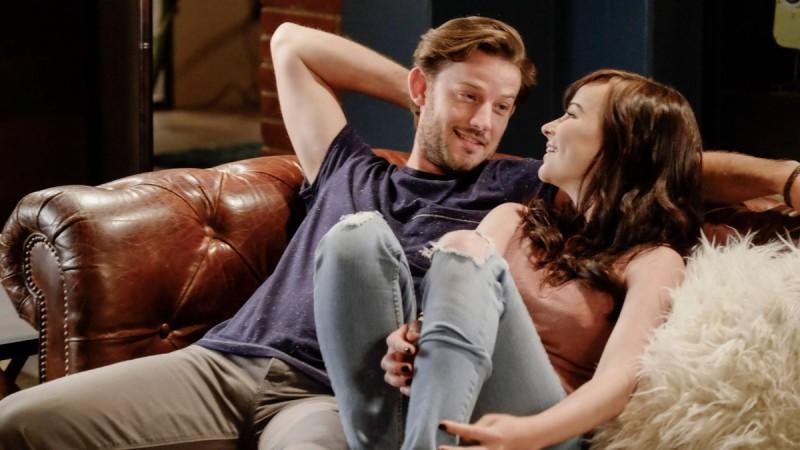 In the latest episode of MTV's hit TV series "Awkward," Luke proves to be bit of a disappointment after he commits himself to a serious relationship with Jenna (Ashley Rickards). In Season 5 episode 21 titled "Living in Sin," Jenna questions all of her life's decisions, yet again.
In episode 21, Jenna is engrossed in mindless entertainment on TV when suddenly she is struck by an idea. She tells Luke they should move in together before she allows herself a moment to reconsider her thought.
Luke unexpectedly asks, "Wait, did you just invite yourself to live with me?" Although this question would make anyone squirm, Jenna is unfazed by the trickiness of the situation. A promo video proves that they actually live together.
It is then that their relationship gets affected. The preview clip for episode 21 includes a scene in which Jenna thinks about her blissful night with Luke, but his plans involve leaving her alone at home.
Luke tells Jenna that he's going to attend a party with Lizzie. When Jenna asks if she can join them, he says that the invite doesn't mention plus two. However, he cushions this rather harsh statement by adding that he wouldn't be able to keep his hands off her if she was at the said event.
Jenna, whose plan was to feel grown up and do the right thing, begins to question her decision to move in with Luke.
Meanwhile, Matty (Beau Mirchoff) breaks up with Sully but the news doesn't break her heart. In the promo, she says that it's totally "cool." However, we wonder if that is indeed the end of Matty and Sully.
What do you think? Is there still hope for Jenna and Matty? Let us know in the comment section.
"Awkward" Season 5 episode 21 airs at 10 p.m. EST on MTV. You can stream the episode via MTV's app.