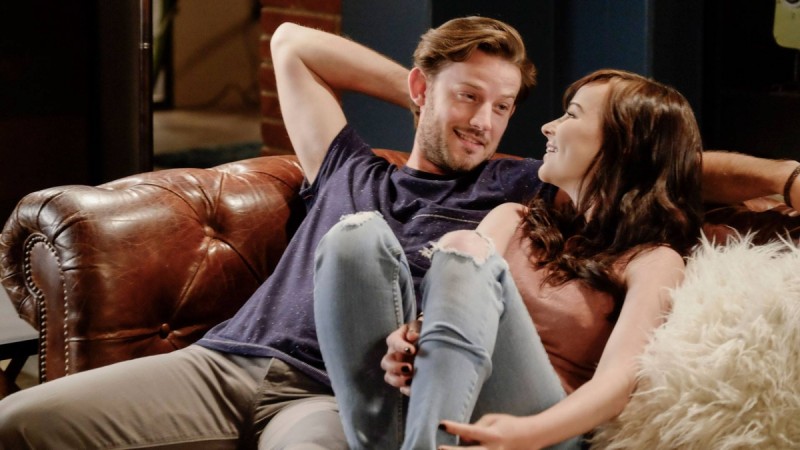 Throughout "Awkward," Jenna (Ashley Rickards) has been through some bizarre situations. In the latest instalment, Season 5 episode 15 titled "The Friend Connection," these weird experiences will continue. Jenna tries to toe the line between normalcy and eccentricity and finds herself dealing with more problems.
Last week, she told Luke (Evan Williams) about her relationship with Matty (Beau Mirchoff) and the reason they broke up. While setting off on her emotional rant, she also said that she couldn't date Luke anymore. But Jenna will begin to question her decision in episode 15.
In the promo, she walks towards Luke and apologises for breaking up with him. She says that she only did that to concentrate on work and not on a relationship. When she is met with a stoic reply, Jenna is taken aback.
She wonders why Luke doesn't care about their split and then the realisation occurs: "I did like Luke. Like, like like Luke. Like, drama." Will Jenna try and get back to Luke after this revelation? Is there any hope for Jenna and Matty? This remains to be seen.
Season 5 episode 15's synopsis (via TV Guide) reads:
Jenna ignores a new relationship so that she can connect with her co-workers; and Tamara throws a hip birthday party for Sadie.
"Awkward" Season 5 episode 15 airs 10 p.m. EST Tuesday, March 29, on MTV. You can live-stream the episode via MTV.