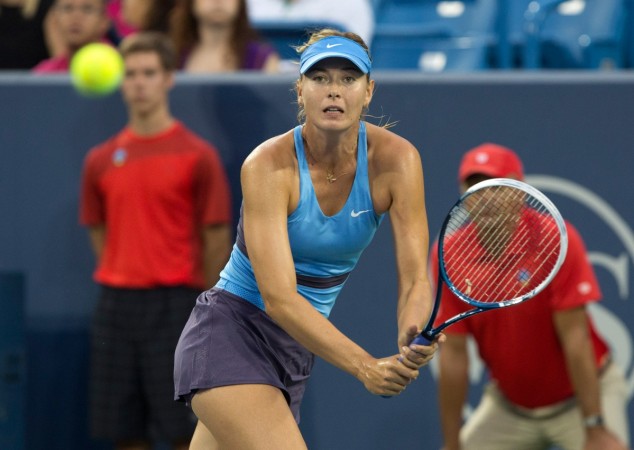 The Australian Open has moved into the business end of the competition with the quarter-finals being lined up in both the women's as well as the men's competitions.
Two quarter finals in the women's competition are scheduled in the morning session with Simona Halep taking on Ekaterina Makarova at the Rod Laver Arena for a spot in the semi-finals of the first grand slam of the year.
The match would then be followed by another quarter finals clash between Maria Sharapova and Eugenie Bouchard.
Simona Halep has been in top form with the player not dropping a single set so far, but to be fair, her opponent for tonight, Makarova would be her first seeded opponent in the competition.
She is very happy with her performances in the competition, as she said, ''I had good matches here in first week, so I'm really happy that I'm in second week now like last year. Here I started to play my best tennis in Grand Slams.''
''So means a lot for me. I really have more confidence now to play the quarterfinals.''
Makarova knows that she is against one of the top players in the WTA circuit, Simona Halep.
''Well, we played once in New Haven I think not the last year, the year before. I lost 6-1, 7-6, something like that,'' said Makarova.
''She's one of the greatest player now, and I'm really looking forward. If she wins today, depends, yeah. I will want to forward and forward step by step.''
While, it is on Maria Sharapova's game, the world would focus on as well as she is one of the most popular tennis players on the circuit.
The Russian has been in good form as he has lost only a single set in the competition so far. But, a tough game is expected against the seventh seed, Bouchard.
''Yeah, she has been (in good form). She's been playing really well in this tournament and also in the slams the last year. Really confident tennis and inspired form,'' said Sharapova.
Bouchard's performance was great last year during the grand slams. Though she might not have any grand slam titles to show for her good outing, she finished as a semi-finalist in the French and Australian Open, runners up in 2014 Wimbledon as well.
''I expect her to come out and play a really good match. I think we only played each other one time last year, which was at the French. That was a really tough match for me. I had to come back from being down one set to Love. Yeah, I'm sure she'll come out and play extremely well.''
The winner of Simona Halep vs Ekaterina Makarova clash would take on the winner of the Maria Sharapova vs Eugenie Bouchard match in the last four of the competition.
Where to Watch Live
Halep's quarter final clash against Makarova will be shown live on Sony Six and Sony Six HD, which has been scheduled for 11am local time (5:30am IST, 12am GMT, 7pm ET) start, which would be then followed by Maria Sharapova Vs Eugenie Bouchard match.
Viewers in India can also catch all the matches live on livsports.in. Audience across the world can also watch it live on the Australian Open website's live option.