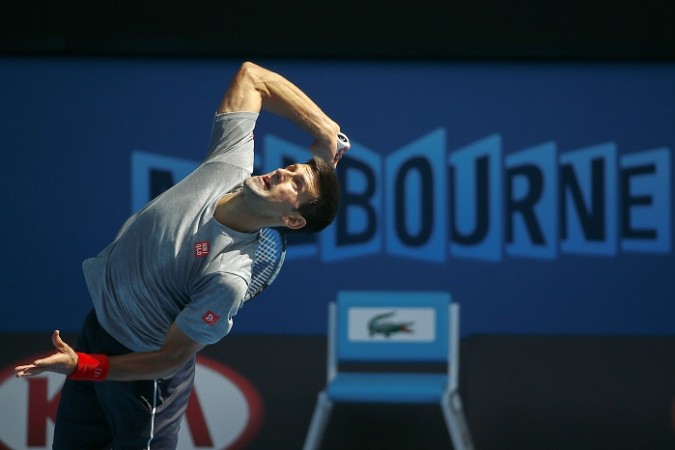 Novak Djokovic will look to continue his march towards the final of the Australian Open with victory over Gilles Muller in the fourth round on Monday.
Djokovic has looked pretty good so far in this Australian Open, with his stiffest test coming in the previous round, when Fernando Verdasco really put the world number one under pressure, especially in the first set.
After pushing through in the tie-breaker in the first, Djokovic then found his groove again to seal safe passage into the fourth round, where Muller now awaits, all ready to try and pull off another major upset in Melbourne.
"It was turning point probably winning the tiebreaker as close as it was," said Djokovic of winning the first set against Verdasco 10-8 in the breaker. "I thought I served very well, allowed myself to have a lot of free points in the first serve.
"What I could have done better I thought was just capitalising on the opportunities, break point opportunities, especially in the first set. But again, credit to him for playing well, serving very well, especially down the T.
"It's hard when somebody serves 215 down the T, on the line, you can't do much about it. I thought it was a good match. It was a big challenge for both of us. He was a former top-10 player. Somebody that loves playing on the big stage, a powerful game. I'm glad to go through in straight sets."
Muller was pretty impressive in his win over Josh Isner in the third round, winning a couple of tri-breakers himself before seeing off the big-serving American in straight sets.
Djokovic will need to be at his best to ensure his quest for another Australian Open title does not end on Australia Day/Republic Day Monday, with the fact that the two have never met before giving Muller, another big server, a chance of causing an upset.
"He's been on the tour for many years. Best junior in the world. He's got a great serve, lefty. So I think the match tonight will help me in the next one, as well," said Djokovic when asked about playing Muller.
"He has a similar game, except he serves on volleys and he comes to the net. He has a nice slice serve. That's his favourite.
"Winning against Isner in straight sets is never easy. He has done that. So he deserves respect. I need to be obviously very alert and hopefully I can return well, which is going to be one of the keys of the match."
Where to Watch Live
Djokovic vs Muller is scheduled to begin after the match between Venus Williams and Agnieszka Radwanska, which is set for a 7 pm local time (1.30 pm IST, 8 am GMT, 3 am ET) start. The Australian Open 4th round match will be shown live on TV on Sony Six, while viewers in India can also catch all the action via live streaming on livsports.in.
Audience across the world can also watch the fourth round live on the Australian Open website's live option.