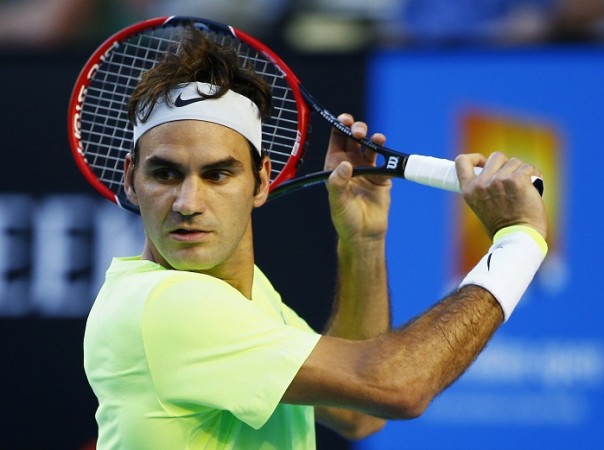 Roger Federer did not have too many problems in the first round of the Australian Open 2015, and the Swiss maestro will look to make short work of Simone Bolelli when the two meet in the second round at the Rod Laver Arena on Wednesday.
Federer is expectedly one of the favourites for the title in Melbourne, but having been given a tough draw – both Andy Murray and Rafael Nadal are in the same section – the legend will want to keep his early round matches as short as possible.
The 17-time Grand Slam champion eased past Yen-Hsun Lu 6-4, 6-2, 7-5 in the first round and even f Bolelli is expected to be a tougher opponent Federer will look for another first round victory.
Having played in the night in the first round, when conditions changed considerably as time wore on, Federer will hope the conditions remain the same for the entirety of his second round match.
"I thought I was playing very well through the first couple of sets," he said. "I think I was serving very well. I was holding my service games very comfortably. Until probably 5-2 in the second set was the first time he had any play on my service game.
"I was very happy. I was returning and able to dominate the plays from the back. I think he started to serve better in the third. I think conditions slowed down a bit. Because of the coolness and the night coming in, I felt it was hard to generate stuff.
"It became a very interesting third set. Gave me, I think, a lot of information. Instead of sort of just steamrolling through him he really made it tough for me. I don't want to say I got lucky to not be broken early on in the third, but he was playing some really good tennis.
"I started to mix it up and trying out things because I had to, I felt, towards the end of the third. Started to serve better myself again towards the end of the match. I adjusted to the conditions, because it did play different at 7:00 than it did at 8:30.
"A drastic change, in my opinion."
Where to Watch Live
The second round match will be shown live on Sony Six in India with the live streaming option on Livsports.in.