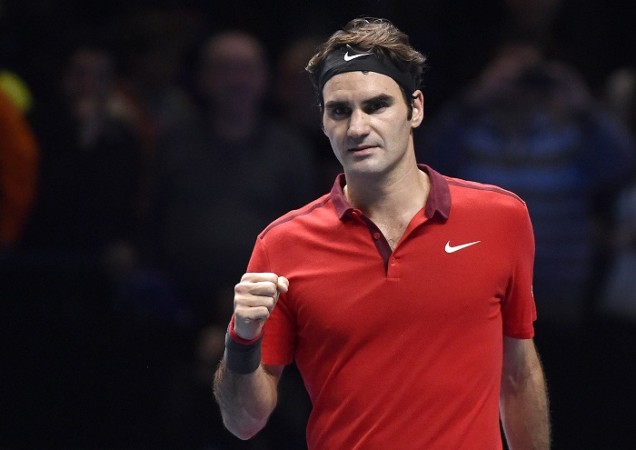 It had to be these two – Novak Djokovic and Roger Federer -- in the final, and after a couple of heart-attacks in the semifinals, it is indeed these two who will battle it out for the title at the ATP World Tour Finals.
The only problem was that Federer decided to withdraw from the final a couple of hours before the scheduled match, citing a back injury, allowing Djokovic to clinch a third straight ATP World Tour Finals title.
There will be a few exhibition matches played, with Djokovic taking on Murray as well, but it is a major anti-climax after what promised to be a humdinger of a final at the O2 Arena in London.
Earlier, while the group stage matches for both Djokovic and Federer were a breeze, it was not all hunky dory in the semifinals, with both players put to a real test by their respective opponents.
Djokovic had to battle a second set lapse against Kei Nishikori to find his groove again and dispatch the Japanese, while Federer was forced to save four match points against his Swiss compatriot Stanislas Wawrinka before eventually prevailing in the tie-break of the third set.
"I thought it was a very exciting match, to say the least," said Federer after his win. "I think the crowd got really into it. I really didn't think I was going to turn it around anymore because Stan looked very good for a long time.
"But this is obviously huge in the semifinals of the World Tour Finals. It's very big. Clearly it's not the way you want to win.
"But, I still kept my cool and tried to hang around. I got myself back into it. I was frustrated about being down in the third. But it was definitely a lucky escape tonight again."
Federer will look to be coolness personified against Djokovic, who has looked near unbeatable of late on a tennis court. The Serbian knocked out any chances of Federer wresting that year-end world number crown back with a third straight win in the group stages, and Djokovic will now look to cap off another impressive year with a third straight ATP World Tour Finals title.
"Being No. 1 in the world is the pinnacle of the sport," said Djokovic. "One of the highest and most difficult challenges is to be No. 1 nowadays, especially because the tennis has become very competitive in the last five, 10 years, very physical.
"Because [Rafael] Nadal and Federer are so good for so many years, they always make you win at least one or two Grand Slams if you eventually want to be No. 1, and of course with consistency, because they've been so consistent with their results. I know how difficult it is. It's why I'm proud of this achievement.
"I'm very glad to be crowned as No. 1 of the end of the season, and I will try to give everything I have [to win the final match of the season]."
Where to Watch Live
The ATP World Tour Finals finale is scheduled for a 6 pm local time (11.30 pm IST, 1 pm ET) start with live coverage in India on Ten Sports, Ten HD, Star Sports HD2 and Star Sports 4. The cannot-miss-it final can also be watched via live streaming online on Ten Sports Live or Starsports.com.
Viewers in the UK can watch the match live on BBC Two, Sky Sports 3 and Sky Sports 3 HD, while they can also catch the action live on on BBC iPlayer or Sky Go. US viewers can watch the tie live on Tennis Channel on TV or online on the website.