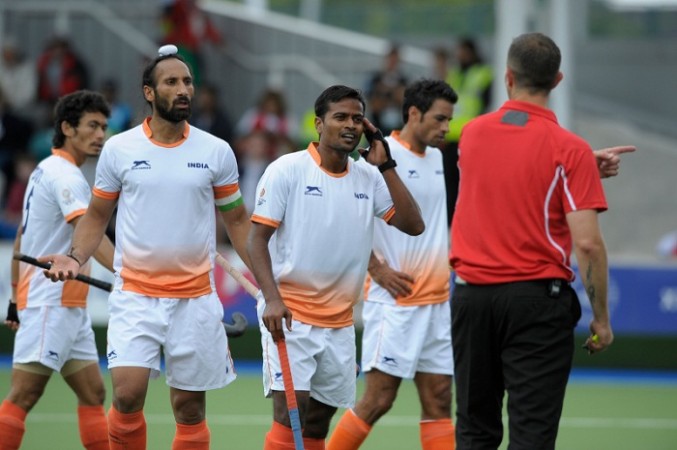 India will look to book that wonderful-feeling place in the final of the Asian Games 2014 hockey event when they take on hosts South Korea in the semifinals.
[Get the Report HERE]
The Indians picked up three convincing enough wins in the group stages, but could only finish second in their pool courtesy their 2-1 loss to Pakistan.
Having failed their first real stiff test, India will know they need to perform a lot better when they face South Korea in the win-and-it-is-a-guaranteed-silver-medal match.
There is plenty of history between the two teams in the Asian Games, with the latest one coming in 2010, when India topped South Korea for the bronze medal. A similar result will certainly be welcomed by the Indian camp, who are looking for their first gold medal since 1998.
"We have achieved the first target of the competition and are now entering the crossover matches of the tournament," head coach Terry Walsh was quoted as saying by Hockey India's official website. "Playing South Korea at their home environment brings some very good challenges for our team.
"We will need to bring a high quality of ball handling and decision making to the game. Matching South Korea's urgency and physical strength must also be achieved. Our team has every capacity to be very effective in this match and I am confident that with endeavour and persistence we will do well in this semifinal."
Doing well, of course, will not be enough – what matters in the end is the result. The last thing India will want is have plenty of possession and chances, only to squander them and have to watch South Korea take theirs and march into the final.
What will be vital is how India grab those opportunities – both in open play and during the penalty corners.
"The preparations are touching high levels as we approach the semifinal against South Korea," said skipper Sardar Singh, who will be instrumental in India controlling proceedings in midfield. "With the first aim to enter the semifinal of the tournament being accomplished, the focus now is to outperform South Korea in the semifinal and secure a spot in the final.
"The team is fully prepared and considering the importance of this match against South Korea we are looking forward at performing our best and generate favourable opportunities and results."
Where to Watch Live
Read the Match Report HERE
The big semifinal is scheduled for a 4.30 pm local time (1 pm IST) start with live coverage on Ten Sports in India. The Indian audience can also catch the big match via free live streaming online in India on Ten Sports Live.