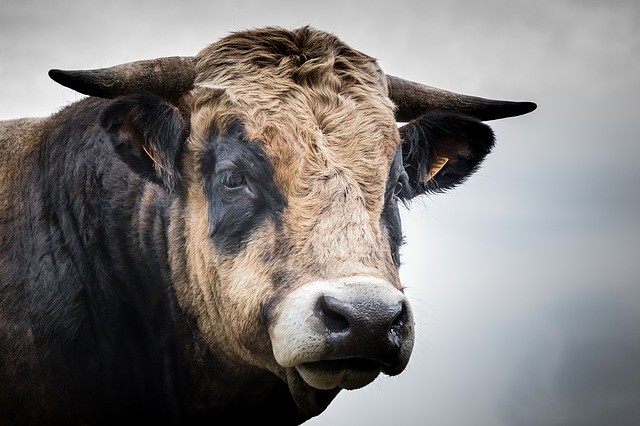 A video of a bull flinging a woman mid-air with its horns has gone viral. The footage was recorded in a surveillance camera on March 13 in Bharuch city in India's westernmost state of Gujarat.
In the footage, a huge black bull is seen walking down a busy street. Suddenly the animal starts charging towards the people standing along the road. The bull first hits a man sitting on a scooter and then tosses the woman in mid-air. She was oblivious of the approaching animal as she was talking over her mobile phone.
The woman was sent somersaulting in the air as the bull scooped her from her legs. She was seen landing with a thud a few feet away.
Many others were seen running away from the bull as the beast came running towards them after hitting the woman. However, the animal started to walk leisurely at the end of the video.
Witnesses were shocked to see the terrifying incident. The video ended with people rushing toward the victim to help her.
The video does not clearly show what agitated the bull. The Indian Express reported that the woman was rushed to a nearby hospital by locals where she was treated for her injuries.
Last year, a dog had saved his owner from a charging bull in Canterbury, England. The farmer was checking his cattle's water troughs when one of his bulls attacked him and slammed him against a nearby deer fence. The dog immediately jumped into action but he was also flung away by the huge bull. However, he returned again to stop the bull attacking his master. Ultimately, the man managed to scramble over the fence and his dog quickly ran away.