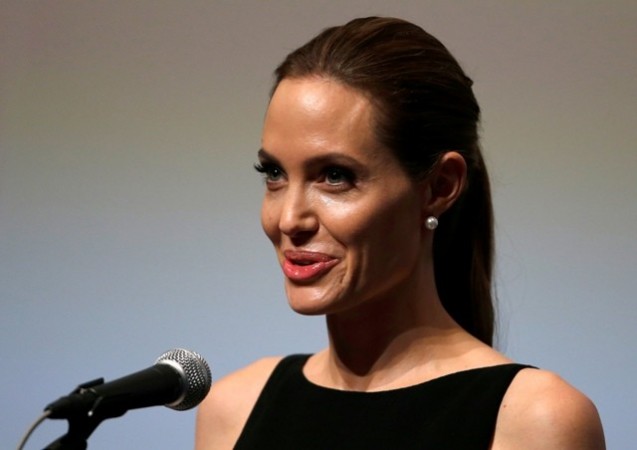 The first teaser of Angelina Jolie's upcoming flick "Maleficent" has been released, showing off the new Disney villainess and her prey Princess Aurora, played by Elle Fanning.
"Maleficent" perfectly casts Angelina Jolie as the Mistress of All Evil and retells the story of Sleeping Beauty from her perspective. The just-released teaser shows a little girl running in the field, which is assumed to be Aurora since Vivienne Jolie-Pitt, Jolie's daughter, plays the younger version of the princess. The minute-long teaser clip then goes on to show Aurora speaking to someone she cannot see. The scene gives us some idea of what we can expect from the new take on the story.
"I know who you are," Aurora says. "You've been watching over me my whole life. I know you're there. Your shadow has been following me ever since I was small. Don't be afraid."
"I am not afraid," Maleficent responds.
"Then, come out," Aurora says.
"Then you'll be afraid," Maleficent retorts. Jolie's character then comes out from the shadows, revealing her giant horns and glowing, eerie eyes.
In a previous interview with LA Times, Jolie admitted she has always been a fan of the Disney villainess and was drawn to her dark, mysterious ways.
"Since I was a little girl, Maleficent was always my favorite. I was terrified of her, but I was so drawn to her. I wanted to know more about her, know what she was like and who she was," Jolie said. "She had this elegance and grace, and yet she was so cruel, just wonderfully and deliciously cruel."
The film is the directorial debut for Robert Stromberg, a two-time Oscar winner as an art director. "Maleficent" is set to open May 30, 2014.
Watch the trailer below: