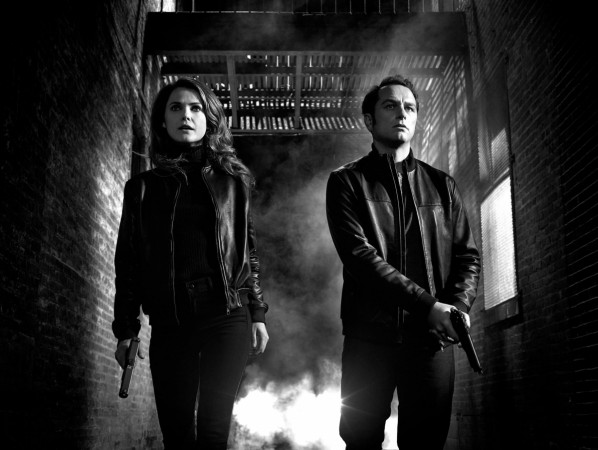 In the finale episode of "The Americans," the Jennings family will be in great trouble and there seems to be little chance of them salvaging the situation. In Season 4 episode 13 titled "Persona Non Grata," Philip (Matthew Rhys) and Elizabeth (Keri Russell) will try to save William but will fail to do so.
[Spoilers Ahead]
In the final instalment of "The Americans" Season 4, the plot will revolve around William (Dylan Baker). The Russian scientist will carry a vial of the Lhassa virus which, as he had mentioned to Philip earlier, can infect and put a person in great deal of pain. Fans of the show will remember William said dying from the virus is the worst kind of death.
Perhaps the FBI will work on these fears when they capture the Russian scientist. In the promo for Season 4 episode 13, Dennis Aderholt (Brandon J Dirden) and Stan Beeman (Noah Emmerich) are seen trailing William and later giving him medical care as he suffers from the infection.
William's arrest by the FBI will put the Russians in danger as the prospect of being exposed looms large over their heads. However, it remains to be seen if the scientist will indeed tell the Americans all about the Russians' operation. If there is hope of survival, William could indeed spill the secrets.
Perhaps it is this fear that will impel Gabriel to ask Philip and Elizabeth to leave the country. Their handler will tell them their lives would never be safe in America. But before the couple can reach a decision, their daughter Paige (Holly Taylor) will follow them in an attempt to figure out what her parents actually do.
Will Paige find out her parent are spies? Will the Jennings move to Russia? How will this affect the Paige and Henry (Keidrich Sellati)? This remains to be seen.
"The Americans" Season 4 episode 13 airs at 10 p.m. EST on Wednesday, June 8 on FX. You can live-stream the episode via FX NOW.