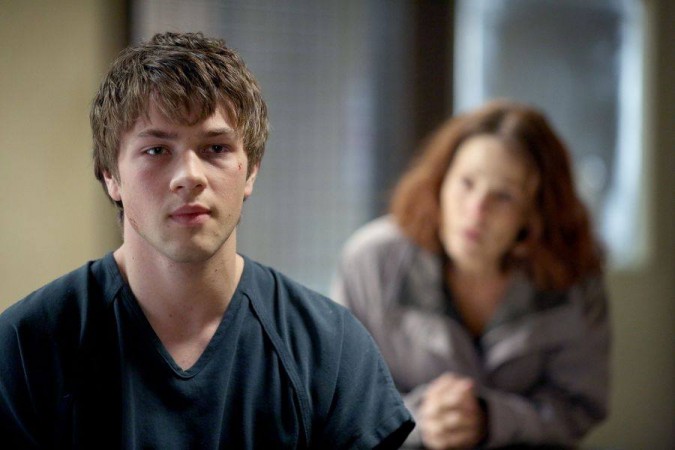 The latest instalment of "American Crime" will focus on Taylor's (Connor Jessup) life in prison. It remains to be seen if his mother, Anne (Lili Taylor), can rescue him from jail. This will be the crux of Season 2 Episode 8.
Last week's episode presented a chilling narrative of justice. Taylor, who got sick and tired of being targeted by those in power, finally decided to seek closure for him and his mother. The teenager shot Leyland High's student, Wes, with a stolen gun, and waited to kill the principal, Dr Graham. In the process, he left his notebook, which included a list of people he wanted dead. At the end of Episode 7, Taylor was arrested for the murder.
The upcoming episode of "American Crime" will take off from where it ended. Taylor will be put in a solitary confinement. However, the teenager will accept his fate as a felon. In the promo, he tells his mother that he shot those in Leyland because of the injustice meted out to them. In his speech, there is an evidence of new-found empowerment and a sense of redemption.
In the video clip, Taylor's mother asks him if he made a list of people he intended to target. Although Taylor admits he did, his mother makes a promise that she will get him out, even if he is guilty. What strategy will his defence use? This remains to be seen.
Season 2 Episode 8's synopsis released via TV Guide reads:
Leslie's job is in jeopardy in the aftermath of the tragic loss of one of Leyland's own. Meanwhile, Curt thinks his estranged wife has run off with their son Peter; Dan is shocked by Becca's confession; and Sebastian wants to help Anne get revenge on the people responsible for Taylor's condition.
"American Crime" Season 2 Episode 8 airs on Wednesday, Feb. 24, at 10 p.m. on ABC. You can live stream the episode via ABC GO.