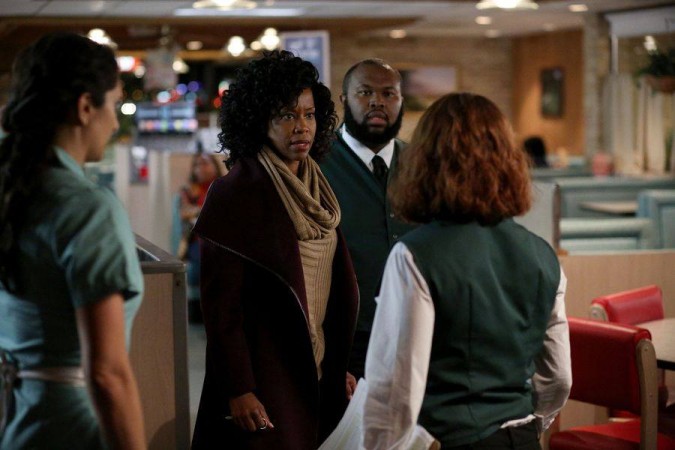 Anne's (Lili Taylor) fight for justice is far from over. Even if the police do not press any charges in Taylor's (Connor Jessup) rape case, Anne wants poetic justice for her son. This will be the plot of "American Crime" Season 2 Episode 6.
Last week's episode included a small scene between Anne and a disgruntled parent of a former student. The two spoke about Leyland High's teacher who sexually abused the latter's daughter. It was a revelation to Anne when she learnt that the school suspended the victim and opted for a settlement instead of acknowledging their mistake. This seemingly inconsequential discussion left an impact on Anne, the middle class, hardworking single parent who tried to seek justice, but was forced to contend with a nonchalant school principal and law enforcement authorities who didn't want to pursue the case.
The latest episode of "American Crime" will depict Anne's new strategy: to sue Leyland High and the LaCroixes. Reason? It is illegal to serve alcohol to minors. In the promo for Episode 6, Anne says, "The school knew about the party and didn't say anything."
In the course of the fight, Anne will antagonise some very powerful people. Leslie (Felicity Huffman) and Terry LaCroix (Regina King), will be torn when Anne drives public attention to the incident.
The video clip includes a scene in which Leslie is upset about her school's reputation. She says, "This woman wants to make us bleed in public."
However, the LaCroixes will not be hurt over Anne's latest move. The rich and powerful African-American family will be aggressive while dealing with the Blaines. Terri and her husband will plot their strategy and at this point we wonder if Taylor and his mother Anne have invited a bigger problem.
Season 2 Episode 6's synopsis on TV Guide reads:
Leslie defies the school's lawyer and welcomes Eric back to Leyland, but his return is not a cause for celebration among some of his teammates. Meanwhile, Anne mulls suing the school rather than take a settlement, and Chris is criticised during a protest at Marshall High School over the suspension of three Hispanic students for fighting with an African-American teen who was not punished at all.
"American Crime" Season 2 Episode 6 airs on Tuesday, Feb.10, at 10 p.m. on ABC. You can live stream the episode via ABC GO.