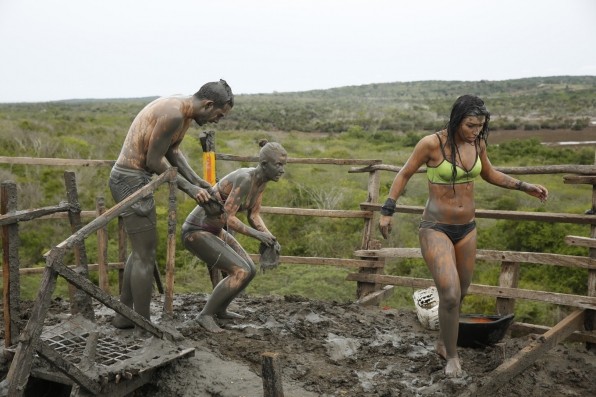 The first episode of CBS' "The Amazing Race" Season 28 was a non-elimination round. However, in the second episode titled "You Look Like Gollum," the teams will fly from Mexico City, Mexico, to Bogota, Colombia, where the last one will be eliminated.
As reported by Reality Fan Forum, after landing in Bogota, the teams will travel to Cartagena and perform a task of fish collection. There will be one more task after it where the teams will play a local game called "Tejo."
In Bogota, the teams will get a Route Info clue that will guide them to travel to El Totumo Mud Volcano, where each member from all the teams will have to perform a task on his/her own.
According to the website, the teams will climb into a mud pit and search for the next clue in the muddy water. In the final leg of the race, they will travel to Parque de Bolivar, where they will find Pit Stop for Leg 2 that can save them from elimination.
In the sneak peek of "You Look Like Gollum," the teams can be seen enjoying the tasks while trying their best to perform it properly. The video's caption reads: "Eleven teams of internet stars will disconnect to run 'The Amazing Race.' Will the real world bring out their best or expose their weakness?"
The sneak peek also suggests that Blair and Scott might get eliminated by the end of this episode. In the video, the father-daughter duo can be seen struggling with the fish collection task as Blair is screaming with fear throughout it.
In Episode 1 titled "I Should've Been a Boy Scout," Blair and Scott were the last to arrive in Leg 1 and it seems that they are having difficulty finishing one of the tasks in Episode 2 also.
With the current condition of Team Blair and Scott, they really have to make good efforts in the upcoming leg of the race otherwise there is a significant possibility that they will get eliminated by the end of Episode 2.