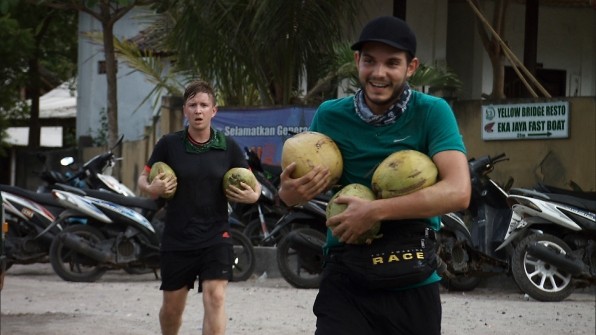 The upcoming episode of CBS' "The Amazing Race," titled "That's Money, Honey," will see the race between final four teams who will try their best to secure a spot in the finale.
CLICK HERE to watch which teams will make it to the finale episode and what hurdles await them in the final journey.
According to the synopsis of the episode by TV Maze: "The final four teams race for a spot in the finale and a high-stakes foot race to the mat will mark the end of one more team's journey."
Among the four teams, Tyler and Korey are the favourites as neither Dana nor Matt have won even a single leg of the race since the start of Season 28. Similarly, Burney and Ashley and Sheri and Cole also haven't won any of the legs in the previous episodes.
As stated by Carter Matt, Phil Keoghan has teased a surprise ending to the race, which might mean Kelsey and Joey will have to go home — definitely a surprise for the fans, as they are almost next to the leading team of Justin and Diana.
Secondly, there is a significant possibility that the fans will get to see the Final Four event once again this season. The move had been an effective one in the previous seasons of "The Amazing Race," adding more thrill and competition to the final leg of the race.