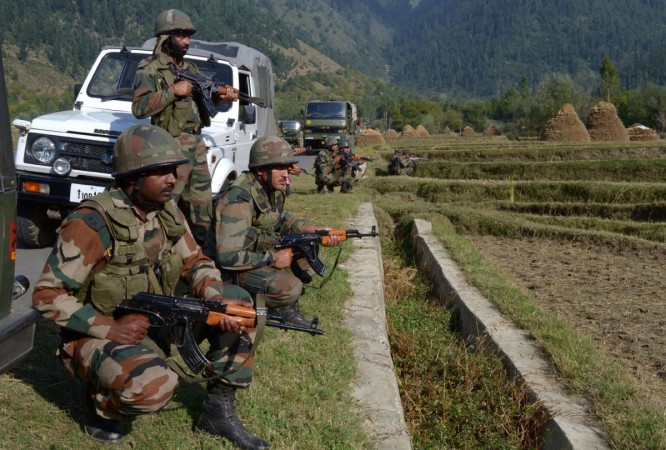 The terror attack by a suicide squad on an Indian Army base in Uri which killed 18 Indian soldiers on Sunday has shaken the entire country. The incident has drawn a strong reaction from across the Indian social and political spectrum, with many wanting India to retaliate and take action.
In the midst of such sentiments, a video of an Indian soldier singing a patriotic poem has gone viral. The video shows a bus full of Indian soldiers dressed in their uniforms and one of them standing up and reciting a patriotic poem with fervour.
The soldier sings 'Kashmir to hoga, lekin pakistan nahi hoga' (There will be Kashmir, but not Pakistan). The poem sung by the soldier was earlier made popular by the young leader of the Vishwa hindu Parishad (VHP), Sadhvi Balika Saraswati.
The soldier through the poem denounces Pakistan's use of terror as state policy in Kashmir. He recites India's victories over Pakistan and of the courage of Indian soldiers. He says, "If you wage war with us/there won't be a trace left of you/there will be a Kashmir/but not a Pakistan."
After the attack on the Army base on Sunday morning, a high-level meeting was called on Monday, in which Prime Minister Narendra Modi was briefed about the attack in Uri and the current situation in Jammu and Kashmir.
After the meeting, the Prime Minister gave a nod to isolate Pakistan at international forums. India has strongly criticised Pakistan for the attacks and is considering serious action against the incessant assaults on the Indian soldiers along the border.